Wednesday, July 28, 2021 / by Your Home Sold Guaranteed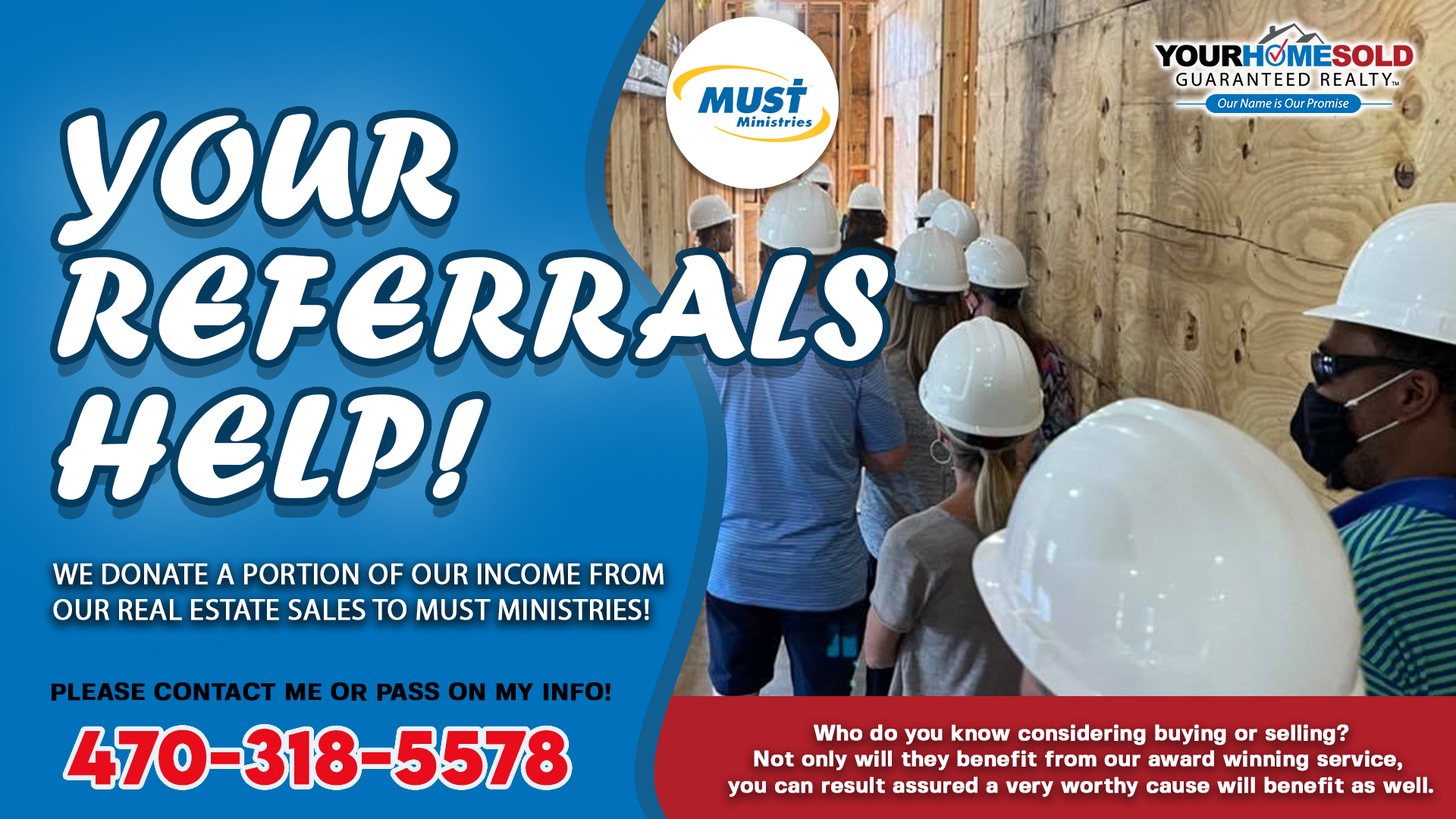 It was an amazing experience having MUST employees and our Board of Directors out to Make Your Mark this past Friday! Tours were given to showcase the progress of our amazing new shelter and everyone had the opportunity to write encouraging words, scriptures, prayers and their signatures all throughout the 1st floor. Seeing this project come to life has truly been awe inspiring and we can't wait to see how God blesses all who will seek refuge in this place. And we can't thank our donors and board members enough who have made this all possible!

MUST Ministries celebrated the upcoming construction of a new campus expected to open in early 2022 that will increase shelter capacity and host a range of other services. The campus, at 1260 North Cobb Parkway, will increase capacity from 72 beds at its current shelter to 136 plus an additional 36 "flex" beds in the case of inclement weather or temporary housing while people wait for approval into the shelter program

The main, two-story building to be built by Batson-Cook Construction will include the shelter, a community kitchen, a chapel, workforce development and training areas. The existing building on the site will be renovated into a health clinic and offices. The whole campus will be on just over 6 acres on the corner of Cobb Parkway and Bells Ferry Road.

We are on a mission to raise $25K for MUST Ministries this year! Your Referrals HELP! We donate a portion of our income from our Real Estate Sales to MUST Ministries!

Who do you know considering buying or selling? Not only will they benefit from our award-winning service, but you can also result assured a very worthy cause will benefit as well.

Please contact me or pass on my info! 470-318-5578
Go Serve Big!!!