Wednesday, March 2, 2022 / by Your Home Sold Guaranteed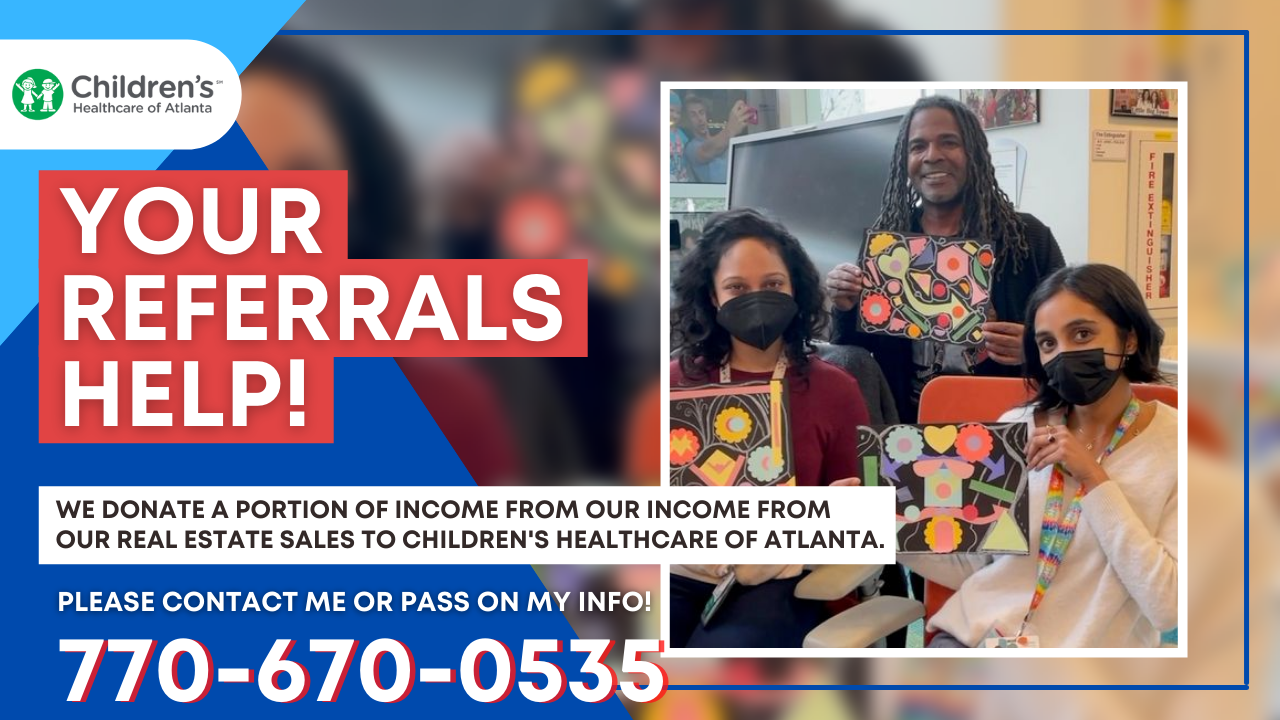 Children's is honoring our varied community and the traditions that bind everyone who passes through our doors during #BlackHistoryMonth. Reggie Laurent, a local artist, was recently asked to offer an interactive art workshop for our kids as part of our Dose of Art program. Reggie exhibited his detailed skill with the aid of two of our residents, who are known for their vivid abstract form paintings. Art, as seen in this photo, is a lovely way to highlight the diverse cultures and histories of our patients, families, and workers.
We are on a mission to raise $25K for Children's Healthcare of Atlanta this year. Your Referrals HELP! We donate a portion of our income from our real estate sales to Children's Healthcare of Atlanta.


Who do you know considering buying or selling? Not only will they benefit from our award-winning service, but you can also result assured a very worthy cause will benefit as well.


Please contact me or pass on my info! 770-670-0535
Go Serve Big!!!