Wednesday, November 2, 2022 / by Your Home Sold Guaranteed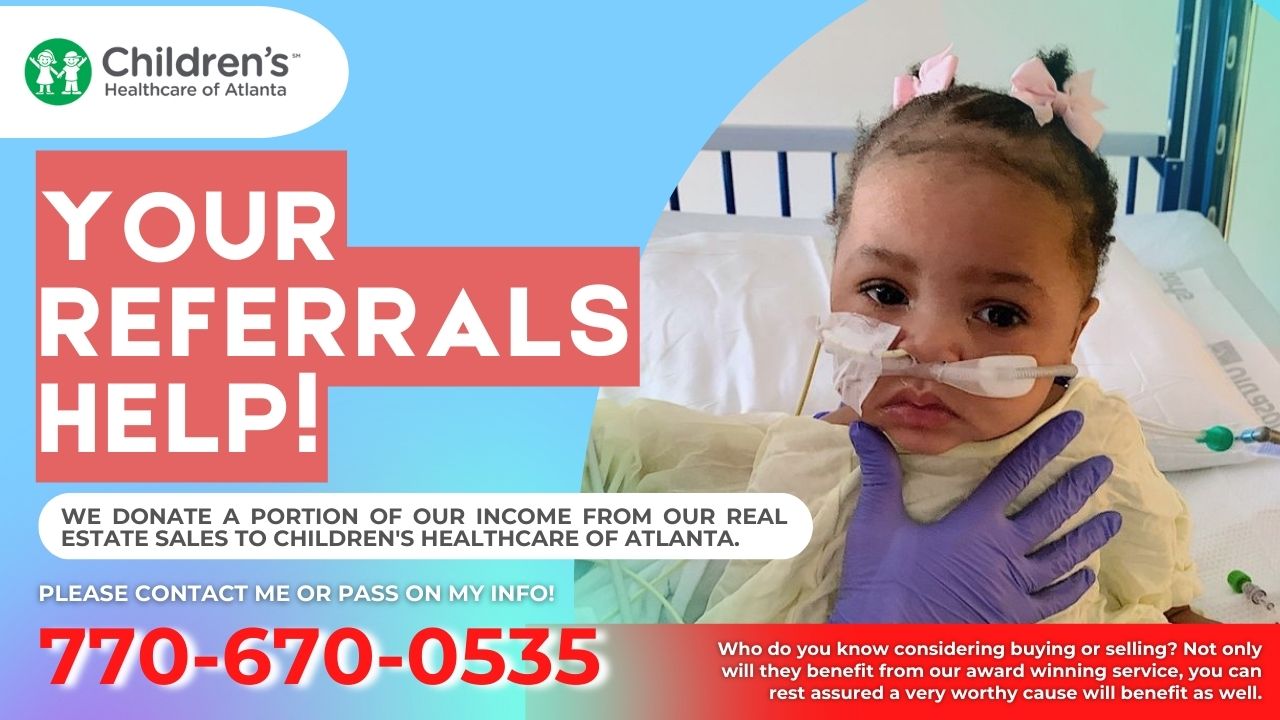 It's frightening to see a newborn struggle with RSV, or respiratory syncytial virus. RSV is a serious lung illness that spreads swiftly and is most severe in young children. With a robust immune system, the virus frequently only results in a cold in adults and older children. It can be fatal for young children.


One mother's fearful few days began with what she believed to be a simple cold. Kurtiona, her eight-month-old daughter, spent over a month in our hospital with RSV and was placed on ECMO in a life-threatening situation. She is now healing at home, which is a blessing, but let her experience serve as a powerful reminder of the value of excellent hand cleanliness for hands of all sizes, especially with RSV instances on the rise.
We are on a mission to raise $25K for Children's Healthcare of Atlanta this year. Your Referrals HELP! We donate a portion of our income from our real estate sales to Children's Healthcare of Atlanta.


Who do you know considering buying or selling? Not only will they benefit from our award-winning service, but you can also result assured a very worthy cause will benefit as well.


Please contact me or pass on my info! 770-670-0535
Go Serve Big!!!