Wednesday, July 28, 2021 / by Your Home Sold Guaranteed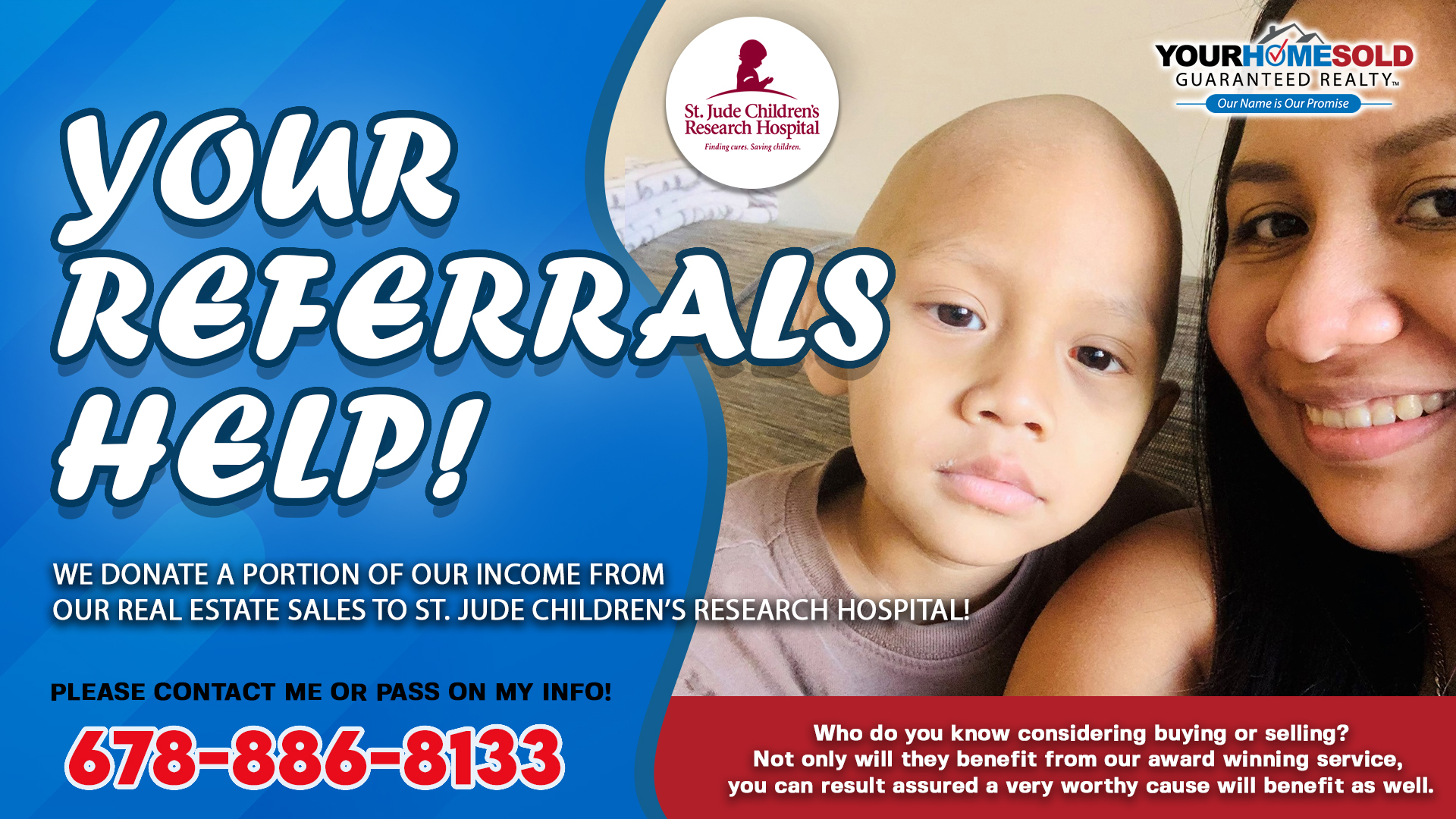 "When Alfredo was diagnosed with blood cancer I was scared, I didn't know what was going to happen. When we got to St. Jude and the doctor told me not to worry about anything, that everything was going to be fine and that I wouldn't have to pay anything, I was relieved and was able to focus more on supporting him." –Elva, mother of St. Jude patient Alfredo
Alfredo started bruising all over his body and getting nauseated often, so his parents took him to his doctor in Tulsa where he was diagnosed with blood cancer. He was referred to #StJude and is doing well in his treatment that includes chemotherapy. Although Alfredo is a bit shy, he hopes to be a police officer someday.


The mission of
St. Jude
Children's Research Hospital is to advance cures, and means of prevention, for pediatric catastrophic diseases through research and treatment. Consistent with the vision of our founder Danny Thomas, no child is denied treatment based on race, religion or a family's ability to pay. Also
St. Jude
has helped push the overall survival rate for childhood cancer from 20% to 80%.
We are on a mission to raise $25K for St. Jude Children's Research Hospital this year! Your Referrals HELP! We donate a portion of our income from our Real Estate Sales to St. Jude Children's Research Hospital !
Who do you know considering buying or selling? Not only will they benefit from our award-winning service, you can result assured a very worthy cause will benefit as well.

Please contact me or pass on my info! 678-886-8133
Go Serve Big!!!