Wednesday, December 29, 2021 / by Your Home Sold Guaranteed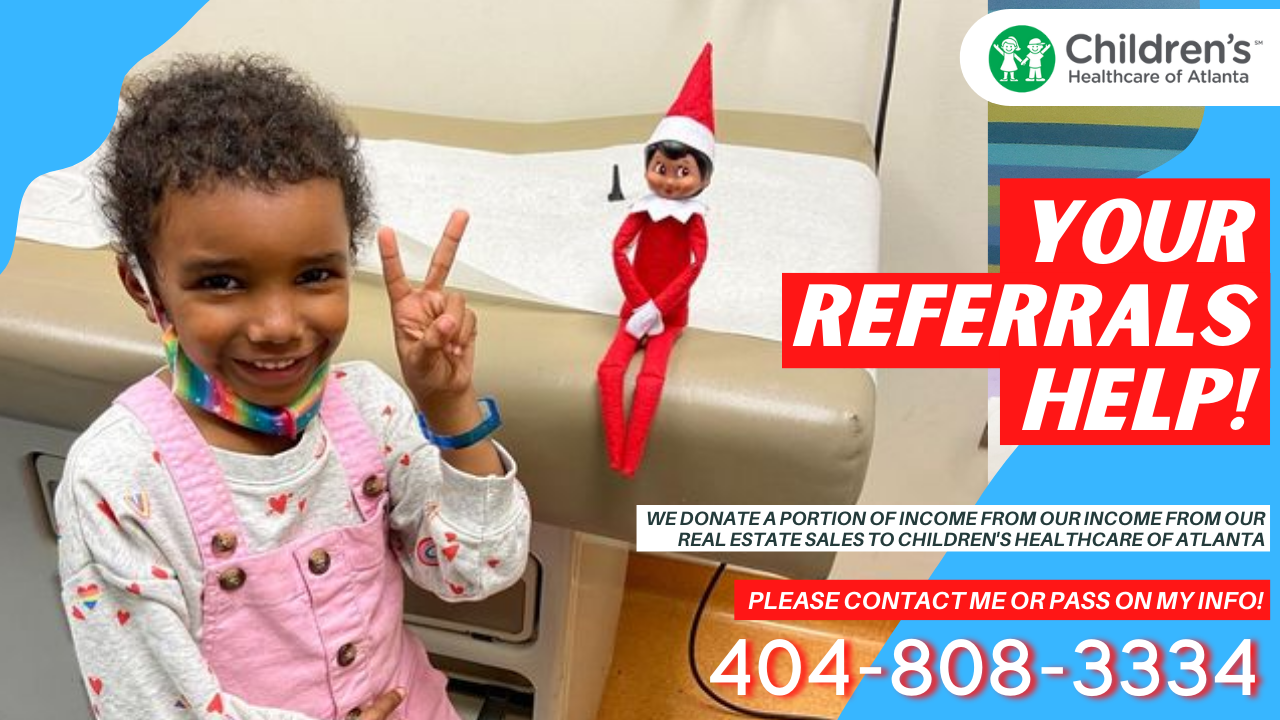 Amerie was diagnosed with leukemia in December, which meant she would have to spend Christmas Day in the hospital. Her father was determined to make this holiday season the finest one ever, despite the pleasant experience. Fortunately, her nurse and elf were up to the task of making her recent checkup memorable. See the joyful mayhem that erupted in our halls by looking through our Stories.
We are on a mission to raise $25K for Children's Healthcare of Atlanta this year. Your Referrals HELP! We donate a portion of our income from our real estate sales to Children's Healthcare of Atlanta.


Who do you know considering buying or selling? Not only will they benefit from our award-winning service, but you can also result assured a very worthy cause will benefit as well.


Please contact me or pass on my info! 404-808-3334
Go Serve Big!!!