Thursday, November 10, 2022 / by Your Home Sold Guaranteed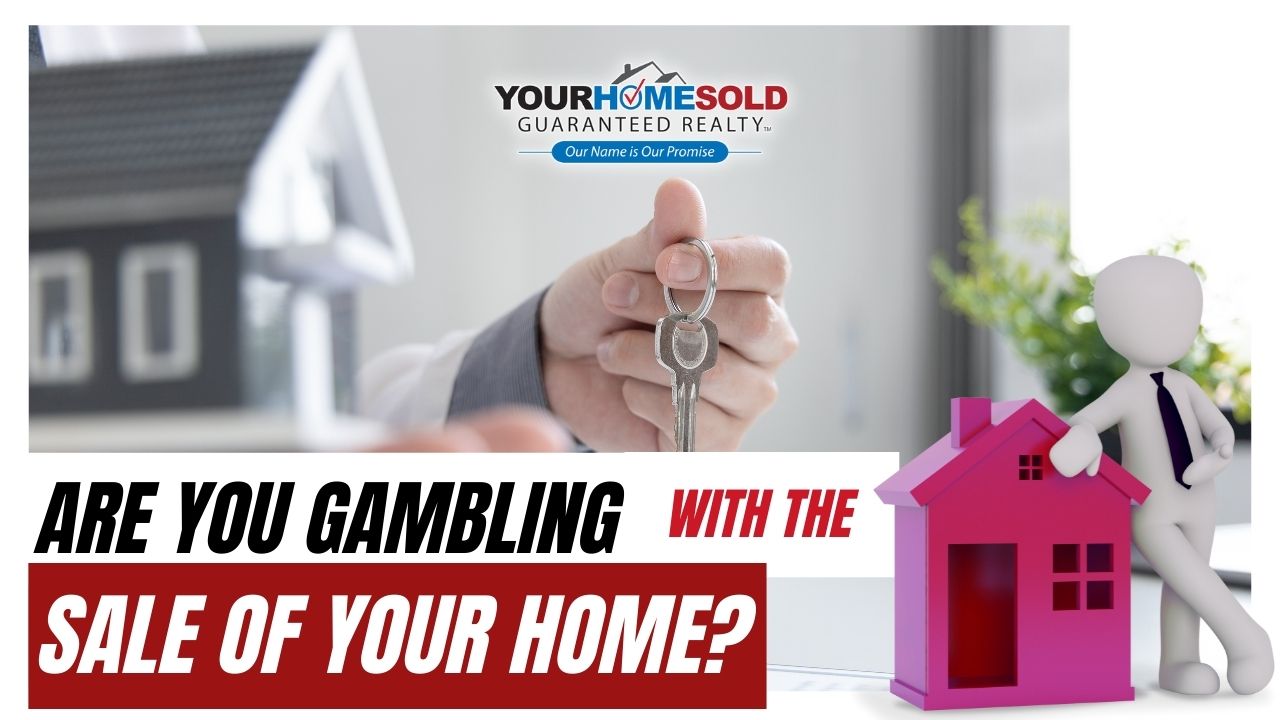 We know what works and what doesn't to get your property sold for the greatest price since our staff has helped numerous home sellers just like you sell their home quickly and for top money. The truth is that promoting your house aggressively and effectively has no replacement. Buyers who are best qualified to buy your house are targeted by effective marketing. The proper advertising for your house will say the right things, appear in the right places at the right times, and compel interested parties to get in touch with us right away to learn more. We may have hundreds of eligible buyers looking for a property similar to yours in our database.


A smaller fee does not always mean you will make more money from your home transaction, as real estate specialist Bernice Ross points out. The real estate industry is heavy on lies. It is a myth that cutting the fee always makes the seller richer. Nothing could be further from the truth. No matter what you're selling, getting the most market exposure is essential to getting the greatest price. Home sellers sometimes end up paying considerably more than the additional 1% to 3% in commission when businesses and brokers reduce services in return for accepting a lower commission. The price might range from a few thousand dollars to tens of thousands. Avoid falling for this trap.


Depending on price, the cost can be tens of thousands of dollars. Don't fall into this trap. Fact, the team approach is the preferred way to sell your home for the most money, in the least time. An agent who operates all by themselves really has to hustle to make it all happen the way it should. And it's tough for a lone wolf agent when they're juggling more than one listing Important details can, and many times do, fall through the cracks. But just as doctors, lawyers and other professionals hire assistants to handle the small but important details that do not require their expertise, we've pioneered the same process in the real estate industry and thus have an excellent team to ensure that you are always our top priority. Fact, listing a home for an unrealistically really high price almost always results in an unrealistically low selling price. The price a home sells for, is subject to the law of supply and demand. When a home is priced too high versus comparable homes in the area, prospective buyers won't bother to view it.


Why? Because they are able to view homes with similar features that are listed for a lower price. As a result, the home that is listed too high sits on the market for a long time causing prospective buyers to assume there's something wrong with it. In order to get things moving, a price reduction is often required and in the end the home can end up selling for much less than it would have if it had been priced correctly in the first place. Get started today and get your home sold right the first time and for more money than the average real estate agent can sell your home. Call now at the telephone number provided. If you are not quite ready to talk to us, get a free special report that details this exclusive program.
This information report is completely free and comes with no obligation to buy or sale with me. If you or anyone you know is considering making a move simply contact me or pass on my info and I will be happy to share this amazing report.


Your Home Sold at Your Price and In Your Time Frame - GUARANTEED!*
Call, Text or Message Me Direct! And Start Packing! 770-670-0535


Remember, your referrals change lives! We donate a portion of our income on every home sale to help those who need help the most! When you buy or sell with Your Home Sold Guaranteed Realty, Great Worthy Causes Benefit! If you or anyone you know is considering making move in the next little while, give me a call or pass on my contact info. 770-670-0535


Go Serve Big!!!
*Some conditions apply. Contact me for details


To know more about this blog click the link below: