Tuesday, June 14, 2022 / by Your Home Sold Guaranteed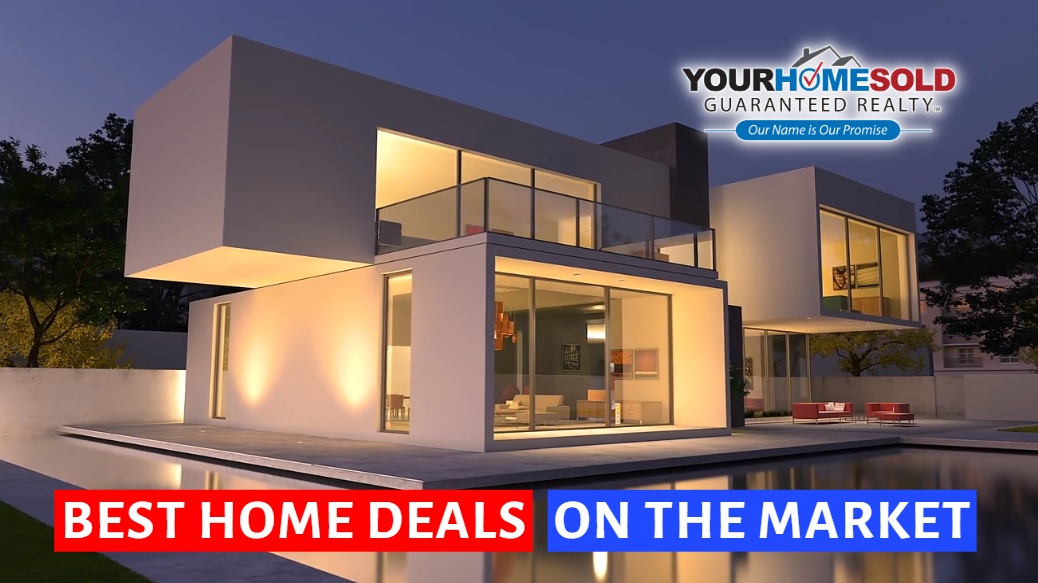 The best properties in today's fast-paced real estate market sell rapidly. You don't want to be disappointed as a house buyer, and you certainly don't want to spend time. Discover how you can beat other buyers to the hottest new properties by getting guaranteed priority access to homes matching your buying criteria from all real estate companies, as well as bank foreclosures, corporate owned homes, expired listings, for sale by owner homes, private sales, and other properties that could be a great deal for you and your family. Many of these homes will not be listed online or through a traditional real estate agent until it is too late and they have sold.
Now, with our patented Home Hunter System, we've been successfully assisting buyers like you in doing just that, ensuring you never miss out on a terrific deal. Our staff members are knowledgeable and eager to assist you in beginning your house search and locating the ideal home for you before other buyers become aware of it. We can also assist you find the finest financing rates so you can complete your purchase in less time and with fewer hassles. You are under no obligation to purchase a home. We can send you daily updates by email, text message, and other popular communication applications to all the properties that match your buying criteria when you gain priority access through our Home Hunter System.
Many properties for sale will be included in these daily updates before they are listed on the MLS, the Multiple Listing Service, online, or through a traditional real estate agent. Every month, we spend thousands of dollars on marketing to homeowners who are ready to sell. We are able to do so because of the number of properties we have sold, our contacts, and our team idea and technology systems, which enable us to provide you with exclusive access to this information. As a consequence, you'll be able to compete with other buyers for the best bargains on the perfect home. We also provide you with formal assurances that guarantee your satisfaction both before and after the sale.
This is a one-of-a-kind assurance given solely by our team and in writing. Remember that you are never obligated to purchase a home. Countless families have been able to find and purchase their dream house thanks to our services. We are confident that with the help of our award-winning method, you will be successful as well. Contact our team using the contact information on this page if you have any questions concerning your house sale, the market, or anything else real estate-related. There is no obligation to buy a house once you have access to our hot list of homes.
sale with me. If you or anyone you know is considering making a move simply contact me or pass on my info and I will be happy to share this amazing report.
Your Home Sold at Your Price and In Your Time Frame - GUARANTEED!*
Call, Text or Message Me Direct! And Start Packing! 770-670-0535
Remember, your referrals change lives! We donate a portion of our income on every home sale to help those who need help the most! When you buy or sell with Your Home Sold Guaranteed Realty, Great Worthy Causes Benefit! If you or anyone you know is considering making move in the next little while, give me a call or pass on my contact info. 770-670-0535
Go Serve Big!!!
*Some conditions apply. Contact me for details
To know more about this blog click the link below: