Wednesday, April 27, 2022 / by Chase Lance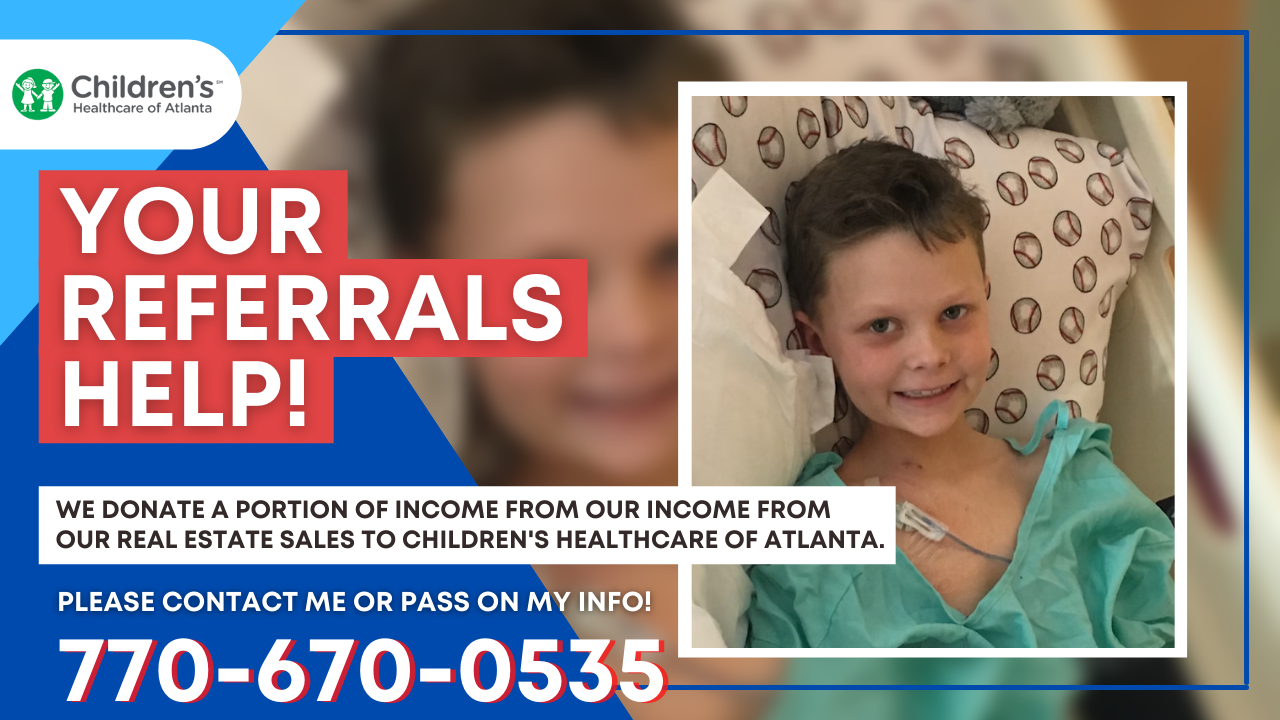 The concept for the next big superhero film might revolve around a bionic baseball player who defeats the villain Venom. For 11-year-old Nolan, it was something he had to overcome to get back to doing what he loves: playing baseball.


His parents were surprised to discover a malignant growth on his femur when he was having difficulty running bases at practice. Following Nolan's osteosarcoma diagnosis, they sought treatment at Children's Hospital's Pediatric Orthopedic Surgery team, who provided life-saving care and surgery to remove the tumor and begin his recovery.


Nolan is prospering in sports physical therapy after having the tumor removed and undergoing endoprosthesis, and he is looking forward to the next Atlanta Braves season.
We are on a mission to raise $25K for Children's Healthcare of Atlanta this year. Your Referrals HELP! We donate a portion of our income from our real estate sales to Children's Healthcare of Atlanta.


Who do you know considering buying or selling? Not only will they benefit from our award-winning service, but you can also result assured a very worthy cause will benefit as well.


Please contact me or pass on my info! 770-670-0535
Go Serve Big!!!