Wednesday, August 10, 2022 / by Your Home Sold Guaranteed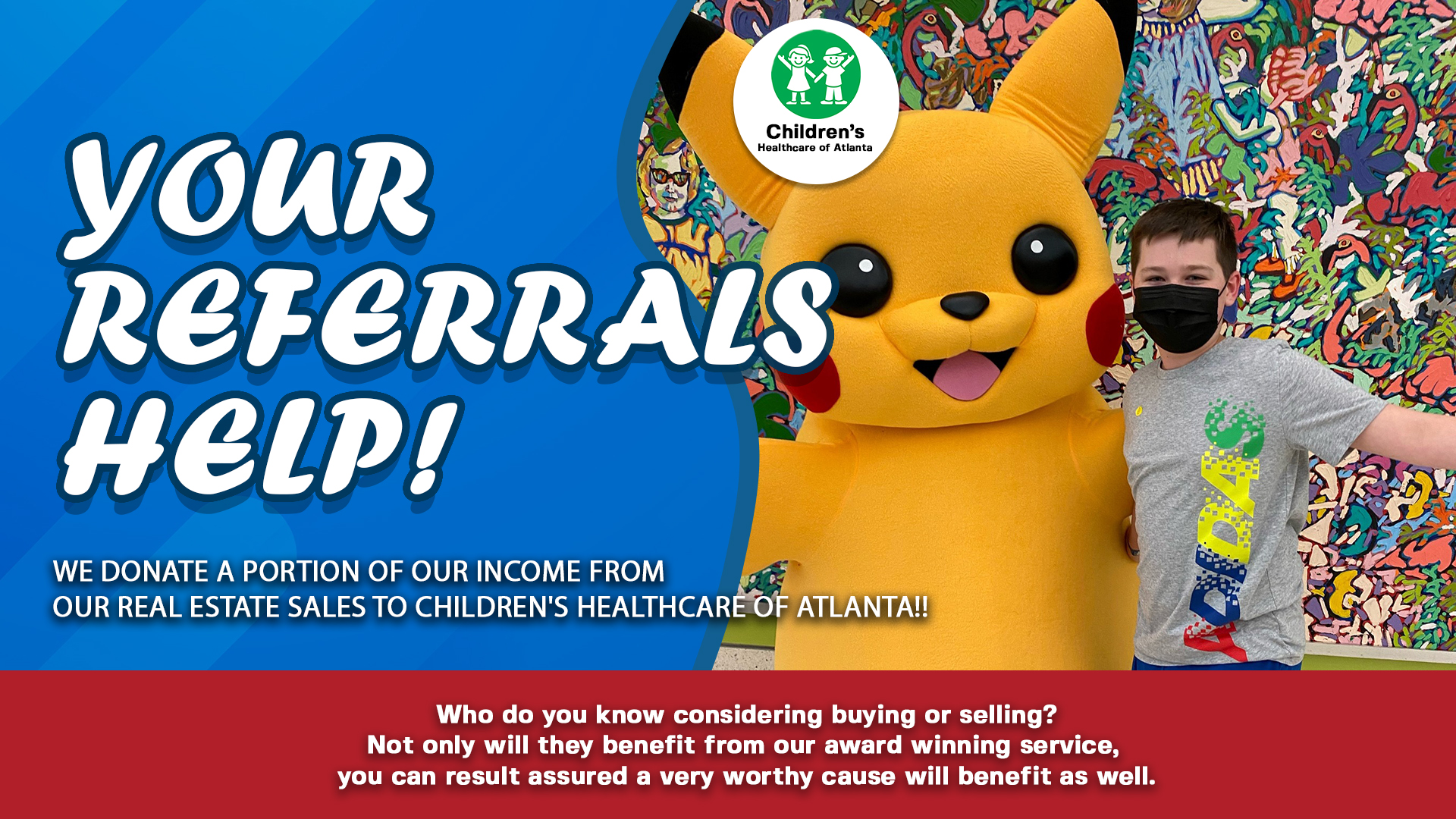 Caleb is no stranger to Children's. After being diagnosed with cystic fibrosis 12 years ago and thyroid cancer earlier this year, his parents turned to Children's and, most recently, the Aflac Cancer & Blood Disorders Center for Caleb's care. During a recent treatment, Caleb received a special surprise. As he was walking out of the hospital, he got to say hello to his favorite Pokémon, Pikachu!

Children's Healthcare of Atlanta work together to provide the best possible care to the kids we serve. We also take care of each other. Children's offers a variety of resources and programs to support employees professionally and personally, which is one of the many reasons we have been recognized as a Fortune 100 Best Place to Work, a Best Place for Working Mothers, and as a top employer for diversity and millennials.


We are on a mission to raise $25K for Children's Healthcare of Atlanta this year! Your Referrals HELP! We donate a portion of our income from our Real Estate Sales to Children's Healthcare of Atlanta!
Go Serve Big!!!