Wednesday, August 24, 2022 / by Your Home Sold Guaranteed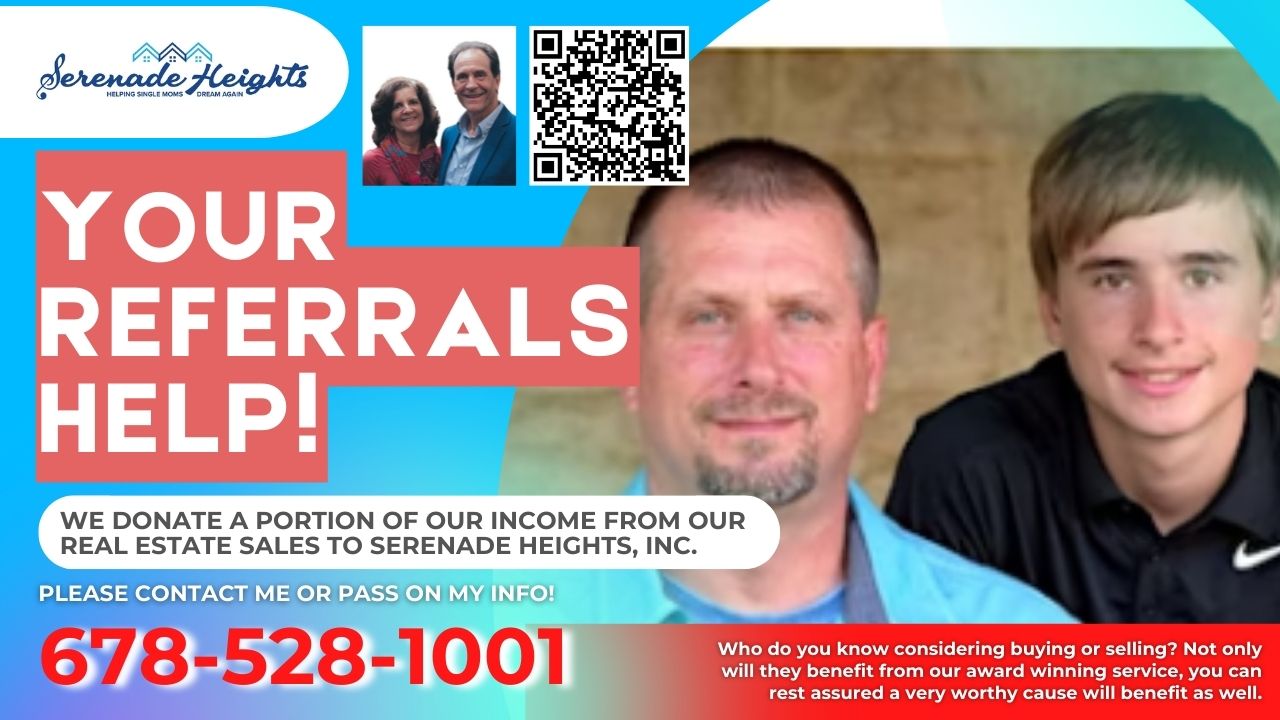 Join other single mother families for a free supper and an educational evening with free daycare! Chris Bundrick from Christian Brothers Automotive will be our special guest! He will offer a "Cars 101" lesson during our workshop time so that we can learn more about our vehicles and how to repair and keep them operating. We can all agree that having a car is a must in these days...so come learn how to keep it going for a long time!! Safeguard your investment! Join us at 6 p.m. for a delicious supper, and then at 6:30 p.m., our children go to childcare, and we go to the parking lot!! REGISTER HERE...and let us know you'll be there!
We are on a mission to raise $25K for Serenade Heights, Inc. this year. Your Referrals HELP! We donate a portion of our income from our real estate sales to Serenade Heights, Inc.


Who do you know considering buying or selling? Not only will they benefit from our award-winning service, but you can also result assured a very worthy cause will benefit as well.


Please contact me or pass on my info! 678-528-1001
Go Serve Big!!!