Wednesday, July 6, 2022 / by Your Home Sold Guaranteed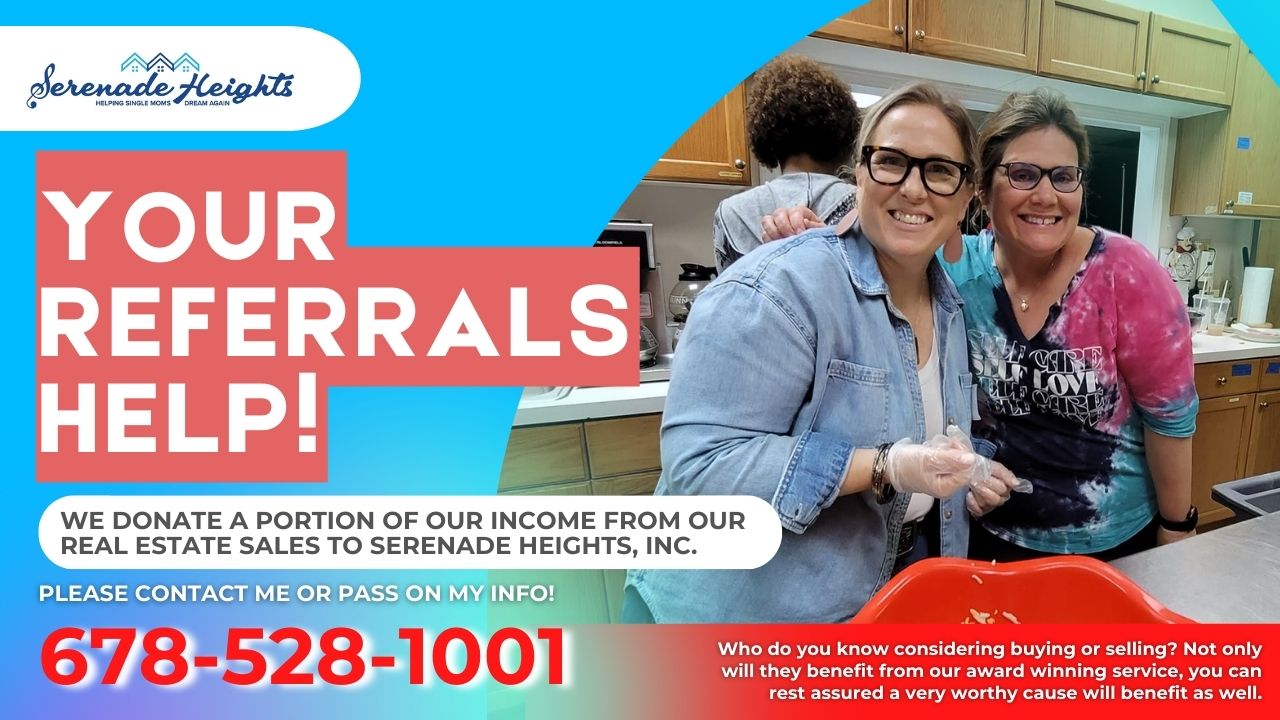 Yesterday evening's "Cinco de Mayo" workshop was so much fun! The fellowship and joy of all these lovely mothers cooking dinner together was my favorite part. Thank you to Angel and Ashley, Becky and Brian Becker, and all of the generous donors of lovely presents! Alan Tucker and Lori and Charlie Shackleford are appreciated for spending time with the kids. In August, Serenade Heights Workshops will begin a new chapter in a bigger and better location.
We are on a mission to raise $25K for Serenade Heights, Inc. this year. Your Referrals HELP! We donate a portion of our income from our real estate sales to Serenade Heights, Inc.


Who do you know considering buying or selling? Not only will they benefit from our award-winning service, but you can also result assured a very worthy cause will benefit as well.


Please contact me or pass on my info! 678-528-1001
Go Serve Big!!!