Wednesday, September 22, 2021 / by Your Home Sold Guaranteed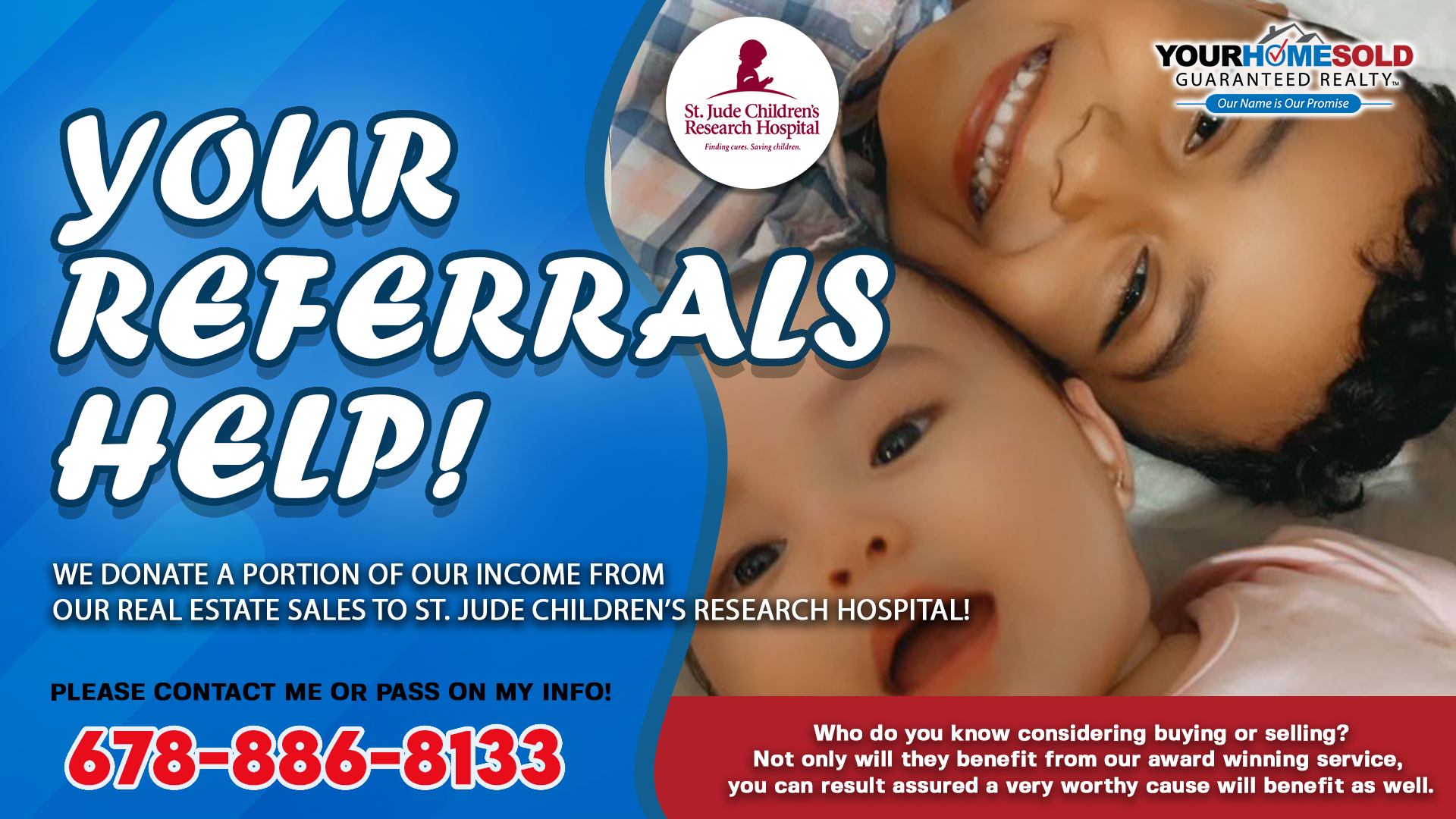 Yadiel's mom, Claudia, learned her baby had sickle cell disease when she was pregnant with him. Sickle cell disease is an inherited blood disorder that affects a person's red blood cells. Yadiel arrived at #StJude in 2017 to receive the treatment that is saving his life. In 2020 Yadiel's baby sister Kendall was born with sickle cell disease too and just like Yadiel she became a patient of St. Jude. "I'm so happy to know that St. Jude will always be there for my kids. St. Jude is a hospital with lots of hope," shared Claudia St. Jude patient Yadiel and Kendall's mom.

We are on a mission to raise $25K for St. Jude Children's Research Hospital this year! Your Referrals HELP! We donate a portion of our income from our Real Estate Sales to St. Jude Children's Research Hospital !
Who do you know considering buying or selling? Not only will they benefit from our award-winning service, you can result assured a very worthy cause will benefit as well.

Please contact me or pass on my info! 678-886-8133
Go Serve Big!!!