Wednesday, June 29, 2022 / by Your Home Sold Guaranteed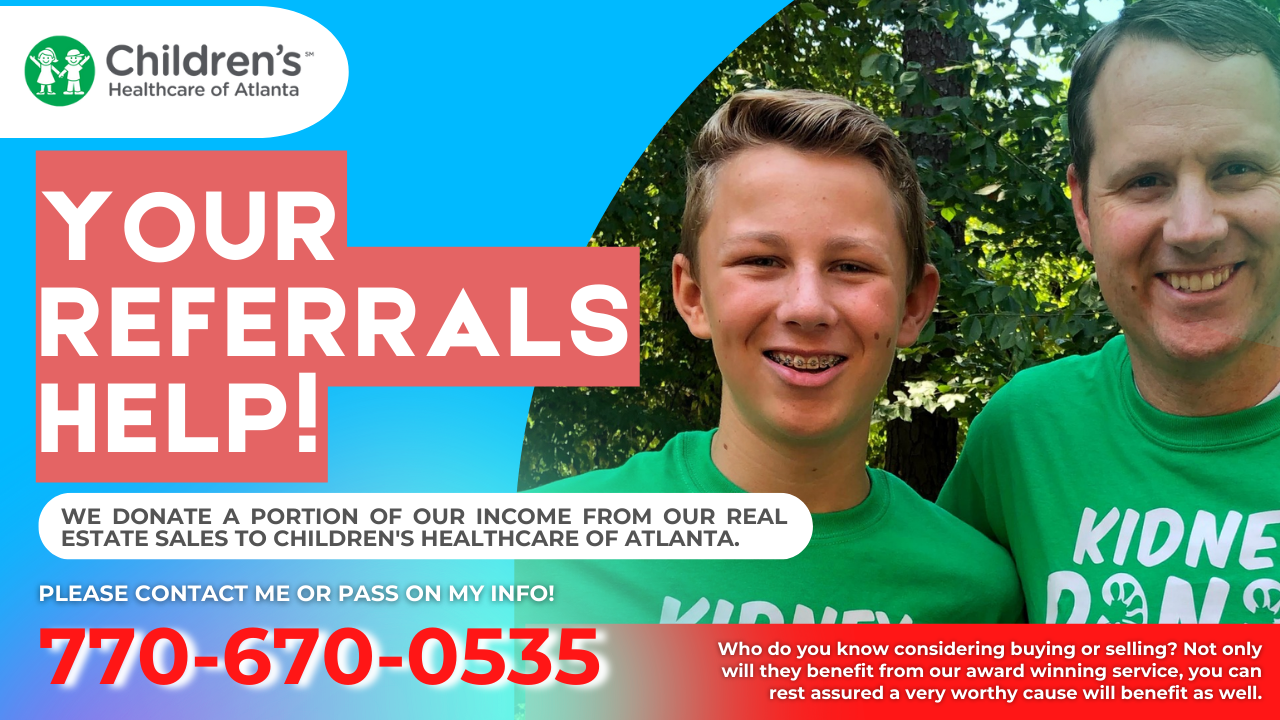 Clayton plays every sport imaginable, from baseball and basketball to soccer and swimming, despite having kidney failure from birth. He is also a gifted pianist and tuba player. He needed a kidney transplant when, in the sixth grade, his kidney function started to drastically drop. His equal? No one else save his loving father.


Thanks to the life-saving organ donation made by Clayton's own father, Matt, he is still well and strong almost three years later. Every year, Clayton commemorates his "kidneyversary" by giving refreshments to the Egleston transplant floor.
We are on a mission to raise $25K for Children's Healthcare of Atlanta this year. Your Referrals HELP! We donate a portion of our income from our real estate sales to Children's Healthcare of Atlanta.


Who do you know considering buying or selling? Not only will they benefit from our award-winning service, but you can also result assured a very worthy cause will benefit as well.


Please contact me or pass on my info! 770-670-0535
Go Serve Big!!!