Wednesday, March 30, 2022 / by Your Home Sold Guaranteed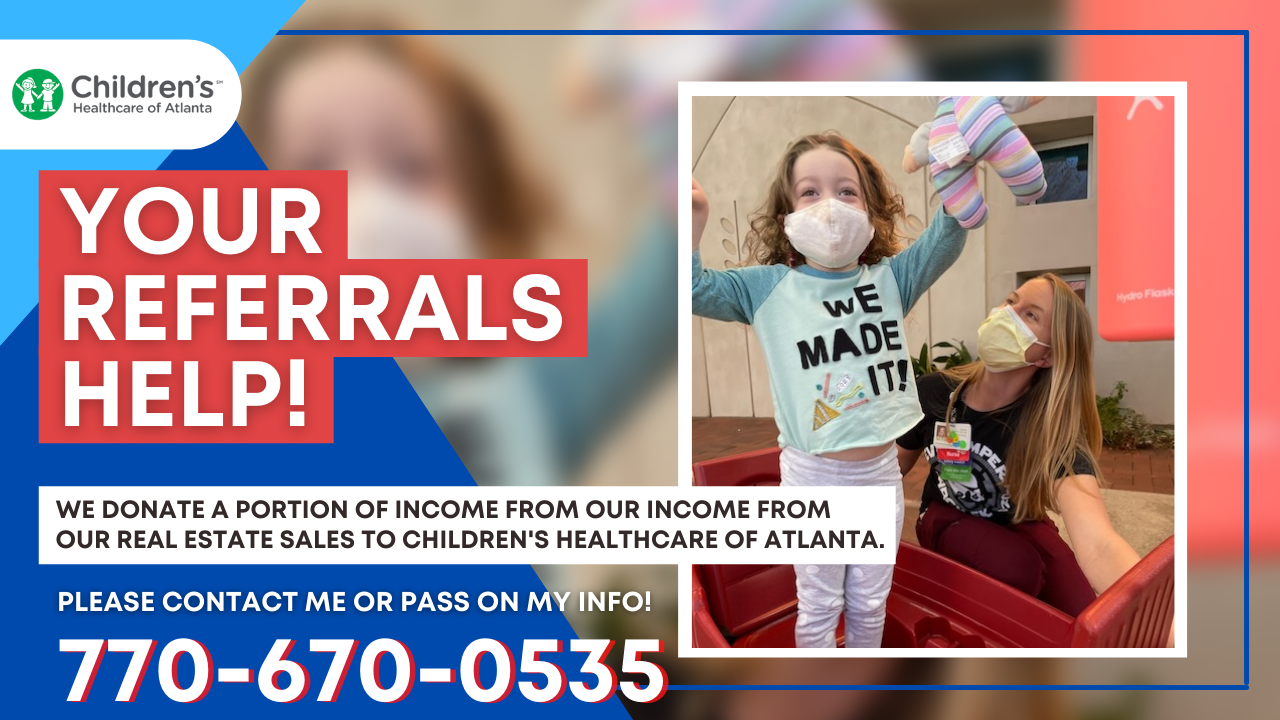 The expression on your face as you realize you're going home. Marine was transported to a Nashville hospital's emergency department after her parents found she couldn't recall phrases. She was moved to Scottish Rite at Children's to begin pediatric inpatient rehabilitation after being diagnosed with anti-NMDAr encephalitis. Marnie was able to return home to Nashville without any tubes or IVs after 50 days of intense occupational, physical, and speech therapies—and she was even running again!


One year after her discharge, how is Marnie doing? Thriving. She will begin school in the autumn, is learning to ride a bike, and has recently had her first tooth fairy visit.
We are on a mission to raise $25K for Children's Healthcare of Atlanta this year. Your Referrals HELP! We donate a portion of our income from our real estate sales to Children's Healthcare of Atlanta.


Who do you know considering buying or selling? Not only will they benefit from our award-winning service, but you can also result assured a very worthy cause will benefit as well.


Please contact me or pass on my info! 770-670-0535
Go Serve Big!!!