Thursday, November 3, 2022 / by Your Home Sold Guaranteed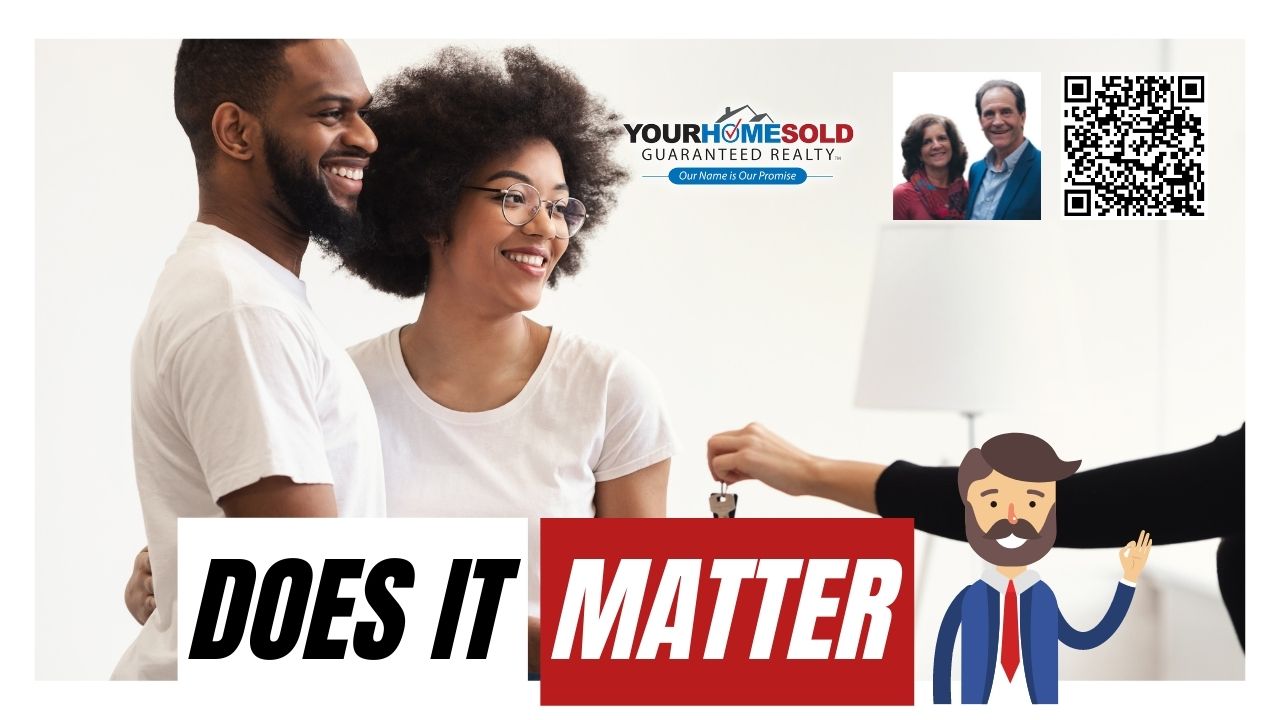 Real estate brokers are not all made equal. When the time comes to sell your property for you, it does matter who you employ. Pick a real estate agent who sells one or two homes to relatives or close friends each year. Or real estate experts like our team, who have a track record of success in our market and have closed hundreds of deals with assurances of success. Which agent—a sole proprietor or a group of dependable consultants with tested marketing and customer service techniques—will you pick?


Like us, you can count on us to sell your house quickly and for the highest possible price. Watch the video as we explain how working with our team may help you sell your property more quickly and hassle-free, as well as how it may already be sold. To make it simple for buyers to learn more about your house, our real estate company actually spends thousands of dollars advertising our sellers' homes to them directly. We are not the kind of real estate professionals that just place a sign on your yard, list your house on the MLS, and hope it sells.


Because of the large volume of homes we have for sale at any one time, top producing agents in the marketplace, particularly those who are predominantly buyer's agents and represent buyers pay close attention to our listings. As part of our exclusive City-wide Buyers' Network, these agents will get immediate access to information on your home. These agents know that when they sell homes represented by us, their buyer will have a smooth fail-safe experience. This program helps us maintain a close working relationship with many local agents and investors and they welcome our email and texts alerts of the newest homes our team has available.


When we pull the trigger on your listing, when everything is a 100% market ready, this entire exclusive network of agents representing at any given moment hundreds of buyers searching for the next home will receive information on your property. We spend a substantial amount of money, time and energy in maintaining this large list of buyers who are literally waiting to hear from our team that we have found the perfect home for them. That's why it's as if we had been looking for a buyer for your home before we even listed for sale. In fact, we may have a buyer looking for a home just like yours right now.


To discuss the sale of your home and get your property exposed to this large network of pre-qualified, ready to act buyers, call us at the telephone number provided. Or if you're not quite ready to talk to us, get a free special report that details this exclusive buyers-in-waiting program.
This information report is completely free and comes with no obligation to buy or sale with me. If you or anyone you know is considering making a move simply contact me or pass on my info and I will be happy to share this amazing report.


Your Home Sold at Your Price and In Your Time Frame - GUARANTEED!*
Call, Text or Message Me Direct! And Start Packing! 678-528-1001


Remember, your referrals change lives! We donate a portion of our income on every home sale to help those who need help the most! When you buy or sell with Your Home Sold Guaranteed Realty, Great Worthy Causes Benefit! If you or anyone you know is considering making move in the next little while, give me a call or pass on my contact info. 678-528-1001


Go Serve Big!!!
*Some conditions apply. Contact me for details


To know more about this blog click the link below: