Wednesday, July 14, 2021 / by Your Home Sold Guaranteed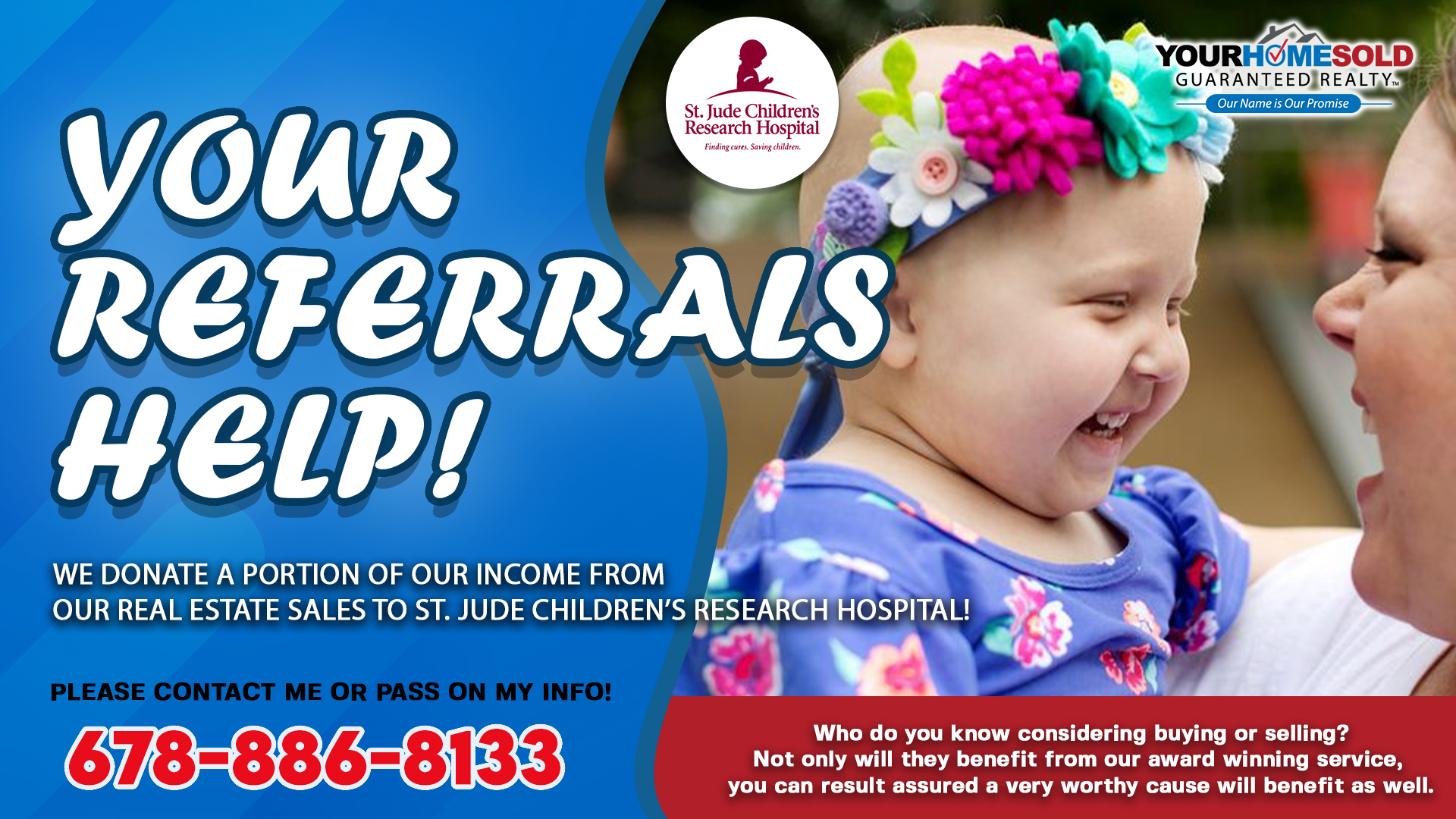 She's a 3-year-old girl facing leukemia, but not alone — Mom, Dad and her twin brother are with her every step.

While Olivia's parents have always been St. Jude supporters, their perspectives were changed when Olivia was diagnosed with acute lymphoblastic leukemia.
"St. Jude means hope. It means a future for our daughter. When people give to St. Jude they are helping to make miracles happen." -Olivia's Mom

This is life when your child has been diagnosed with cancer. It's as if the whole family has been diagnosed: You're a cancer family now, and for each family member, that new reality manifests in a unique way. We're absolutely a cancer family," Kacie says. "When I talk about 'We have chemo,' I don't have chemo. But I'm there.
"We all take it on. Olivia's carrying the brunt of that. But yeah, it's definitely more of a we, an entire entity rather than just her."
For patients with ALL, the most common type of childhood cancer, the survival rate at St. Jude is 94 percent. But treatment can be a two-and-a-half year ordeal of chemotherapy, medical scans, and being there for each other.

The family hurts together. The family heals together. "Which I think is a good thing," Kacie says, "because she's not by herself in it."

We are on a mission to raise $25K for St. Jude Children's Research Hospital this year! Your Referrals HELP! We donate a portion of our income from our Real Estate Sales to St. Jude Children's Research Hospital!

Who do you know considering buying or selling? Not only will they benefit from our award-winning service, but you can also result assured a very worthy cause will benefit as well.

Please contact me or pass on my info! 678-886-8133
Go Serve Big!!!