Wednesday, November 16, 2022 / by Your Home Sold Guaranteed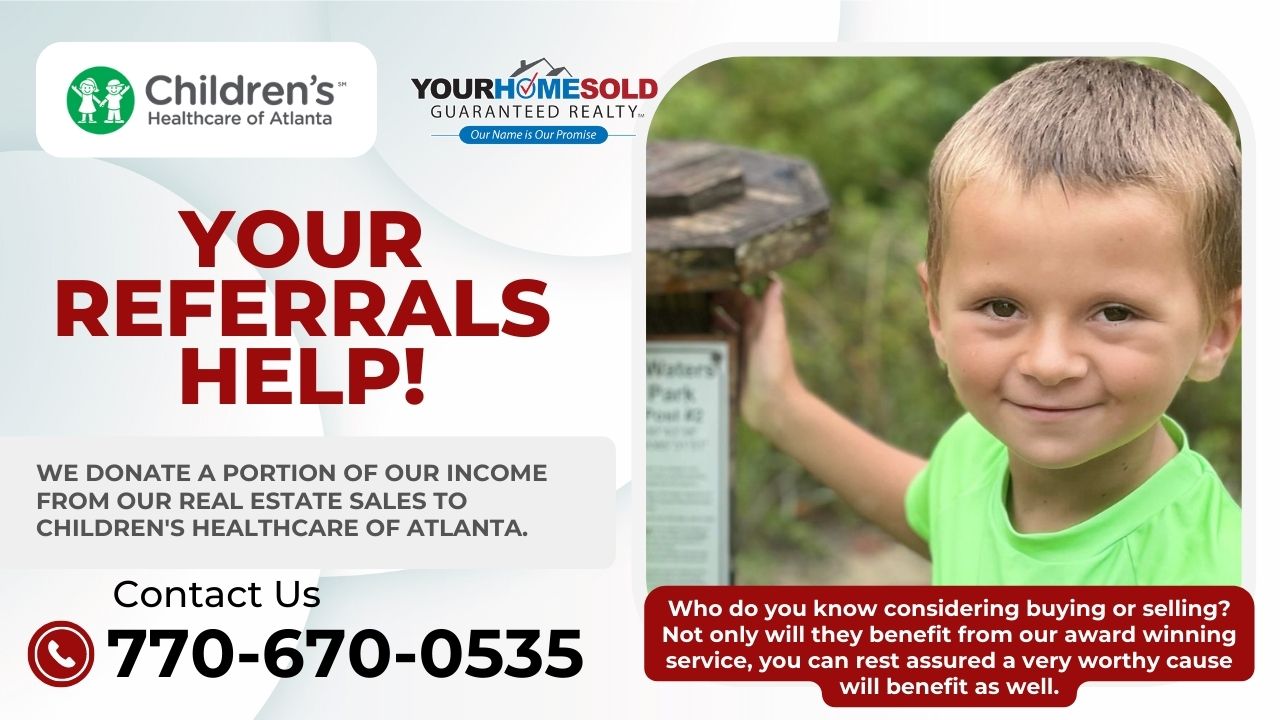 Evan started fighting at the young age of six days. He had open heart surgery at that time to fix many cardiac abnormalities. Around his first birthday, his care team gave him the all-clear to participate in "typical" toddler activities after helping him overcome various obstacles during his first year of life. Evan was subsequently confronted with a new challenge: a stage 4, high-risk neuroblastoma diagnosis.


His family quickly sought treatment at the Aflac Cancer & Blood Disorders Center after receiving the news. In order to get treatment for several of his operations, chemotherapy treatments, transplants, and therapies, Evan was evacuated from his home in Leary, Georgia. Evan was seldom seen without a smile, no matter what the situation, and he is now cancer-free.
We are on a mission to raise $25K for Children's Healthcare of Atlanta this year. Your Referrals HELP! We donate a portion of our income from our real estate sales to Children's Healthcare of Atlanta.


Who do you know considering buying or selling? Not only will they benefit from our award-winning service, but you can also result assured a very worthy cause will benefit as well.


Please contact me or pass on my info! 770-670-0535
Go Serve Big!!!