Tuesday, September 6, 2022 / by Your Home Sold Guaranteed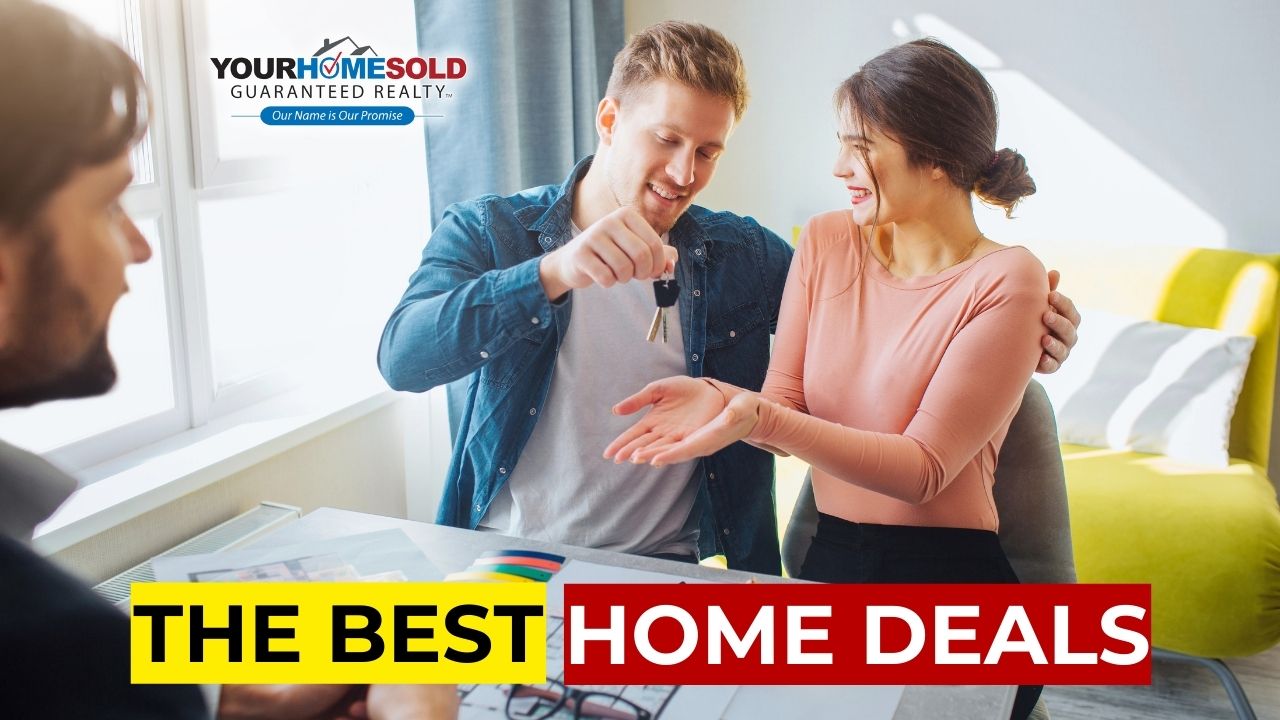 Buyers, who is selecting the houses you see? You or the real estate agent? Traditionally, real estate agents work with buyers by selecting three or four homes that may or may not match your home buying criteria. The agent wastes your time by driving you to the homes only to discover that they are too big, too small, or in the wrong location, and so on. Because most agents don't sell a lot of homes or have access to proprietary home search systems, they can only show you a sliver of what's available in our market and try very hard to sell you one of them.


This is all incorrect, and worse, you may be missing out on a lot. Our VIP Buyer System is completely unique in that it gets you exactly what you want: the best home that meets your criteria at the best price. When you work with our team, we begin by gathering detailed information about what you are looking for in your dream home, which we then enter into our exclusive computerized database. Many home sellers choose us to represent them because we sell so many homes and are known in our market for selling homes quickly and for top dollar.


We also have exclusive referral networks that provide us with first access to the newest homes on the market. Many times, they are sold before they are even listed on the MLS, or Multiple Listing Service. Every evening, our proprietary software systems conduct extensive searches on all new and existing homes for sale on our own networks, as well as homes listed on the MLS. Our team flags all homes that match your home buying criteria for review. We go over the results and find you the best real estate deals in the area.


We then send you this hotlist, from which you can select which ones you want to see. As a VIP Buyer, you will have first access to the hottest new listings and homes for sale, giving you an advantage over other buyers. We then work hard to get you the best house for the best price. This is a free service, and you are under no obligation to purchase a home. Begin today to receive your free hotlist of properties that match your home-buying criteria. Please contact us at the number provided. If you are not yet ready to speak with us, request a free special report outlining this exclusive program.
This information report is completely free and comes with no obligation to buy or sale with me. If you or anyone you know is considering making a move simply contact me or pass on my info and I will be happy to share this amazing report.


Your Home Sold at Your Price and In Your Time Frame - GUARANTEED!*
Call, Text or Message Me Direct! And Start Packing! 678-528-1001


Remember, your referrals change lives! We donate a portion of our income on every home sale to help those who need help the most! When you buy or sell with Your Home Sold Guaranteed Realty, Great Worthy Causes Benefit! If you or anyone you know is considering making move in the next little while, give me a call or pass on my contact info. 678-528-1001


Go Serve Big!!!
*Some conditions apply. Contact me for details
To know more about this blog click the link below: