Wednesday, July 27, 2022 / by Chase Lance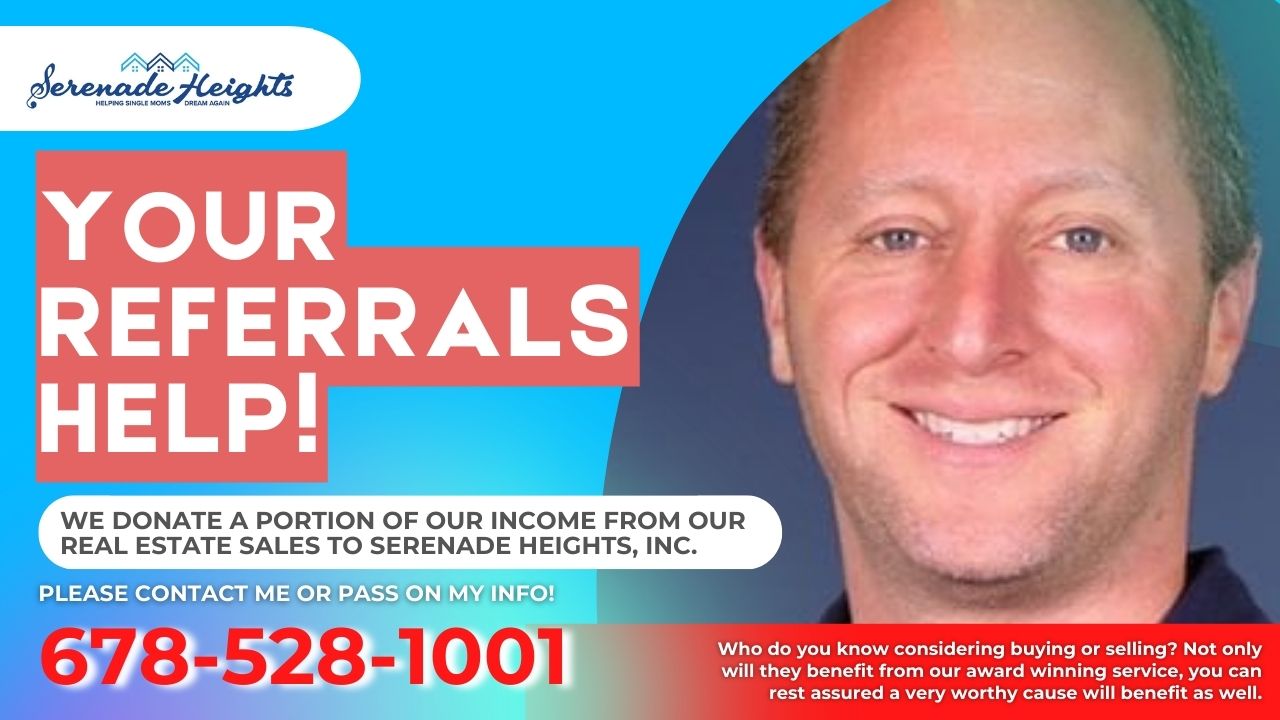 We are eagerly anticipating this week's workshop with Dr. Daniel Moss of Moss Family Chiropractic. He will be our special guest to discuss how to strengthen our immune systems (and our kids' immune systems) during this crazy time with us! How to remain healthy during a pandemic? Virus season? Typical cold He will teach us how to obtain TRUE HEALTH in his presentation! Local chiropractor Dr. Moss has been working in Canton since 2004. He is a lifelong friend of Serenade Heights and the official team chiropractor for the Creekview Grizzly football team. He also has a ton of knowledge!
We are on a mission to raise $25K for Serenade Heights, Inc. this year. Your Referrals HELP! We donate a portion of our income from our real estate sales to Serenade Heights, Inc.


Who do you know considering buying or selling? Not only will they benefit from our award-winning service, but you can also result assured a very worthy cause will benefit as well.


Please contact me or pass on my info! 678-528-1001
Go Serve Big!!!