Tuesday, November 15, 2022 / by Your Home Sold Guaranteed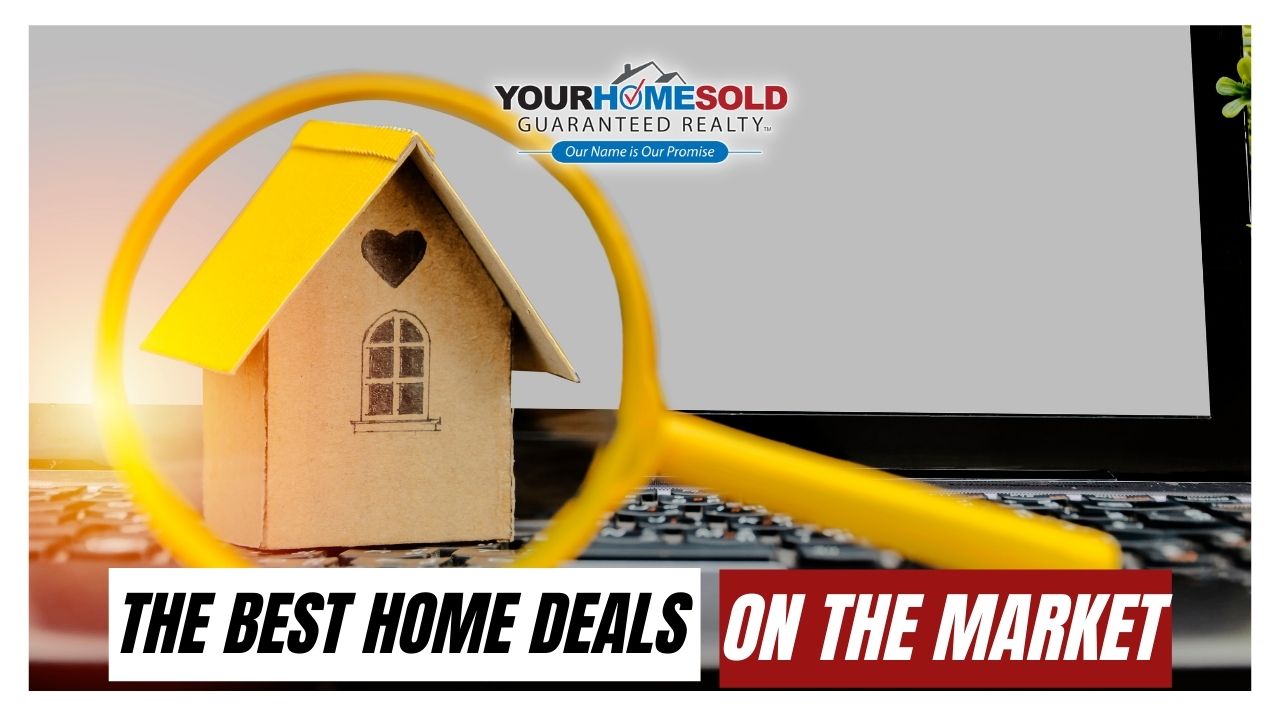 The greatest houses sell rapidly in the current real estate market because of its rapid speed. You don't want to spend time as a house buyer and you definitely don't want to be disappointed. Learn how to get guaranteed priority access to homes that meet your criteria from all real estate companies, as well as bank foreclosures, corporate owned homes, expired listings, for sale by owner homes, private sales, and other properties that may represent a great deal for you and your family. This will help you beat out other buyers to the hottest new properties.


Many of these houses won't be listed online or by a regular real estate agent until it's too late and they've been sold. With our unique Home Hunter System, which ensures you won't ever miss a terrific offer, we have been successfully assisting buyers like you in doing just this. Our staff members are skilled and prepared to start your house purchasing process and identify the ideal residence for you before other purchasers are even aware of them. In order to help you arrange your purchase quickly and smoothly, we can also secure you the finest financing terms.


You are never obligated to buy a home. When you get priority access through our Home Hunter System, we can send you daily updates via email, text message and other popular communication applications, to all the homes matching your buying criteria. These daily updates will include many properties for sale before they come out on the MLS, the Multiple Listing Service, online or through the typical real estate agent. We spend thousands of marketing dollars every month marketing to homeowners that are motivated to sell. We can do this because of our many homes sold, our contacts and our team concept and technology systems that allow us to give you proprietary access to this information. The result is you beating out other buyers for the best deals to get the perfect home.


We also give you written guarantees that ensure your satisfaction before and after the sale. This is an exclusive guarantee only offered by our team and in writing. And remember you are never under any obligation to buy a home. Our programs have enabled countless families to find and own their dream home. We know that with the aid of our award-winning system, you'll also be successful. If you have any questions about your home sale, the marketplace and all things real estate, contact our team using the contact information on this page and start packing. Get started today with your access to this hot list of properties, there is no obligation to buy a home.
This information report is completely free and comes with no obligation to buy or sale with me. If you or anyone you know is considering making a move simply contact me or pass on my info and I will be happy to share this amazing report.


Your Home Sold at Your Price and In Your Time Frame - GUARANTEED!*
Call, Text or Message Me Direct! And Start Packing! 770-670-0535


Remember, your referrals change lives! We donate a portion of our income on every home sale to help those who need help the most! When you buy or sell with Your Home Sold Guaranteed Realty, Great Worthy Causes Benefit! If you or anyone you know is considering making move in the next little while, give me a call or pass on my contact info. 770-670-0535


Go Serve Big!!!
*Some conditions apply. Contact me for details


To know more about this blog click the link below: