Thursday, August 4, 2022 / by Your Home Sold Guaranteed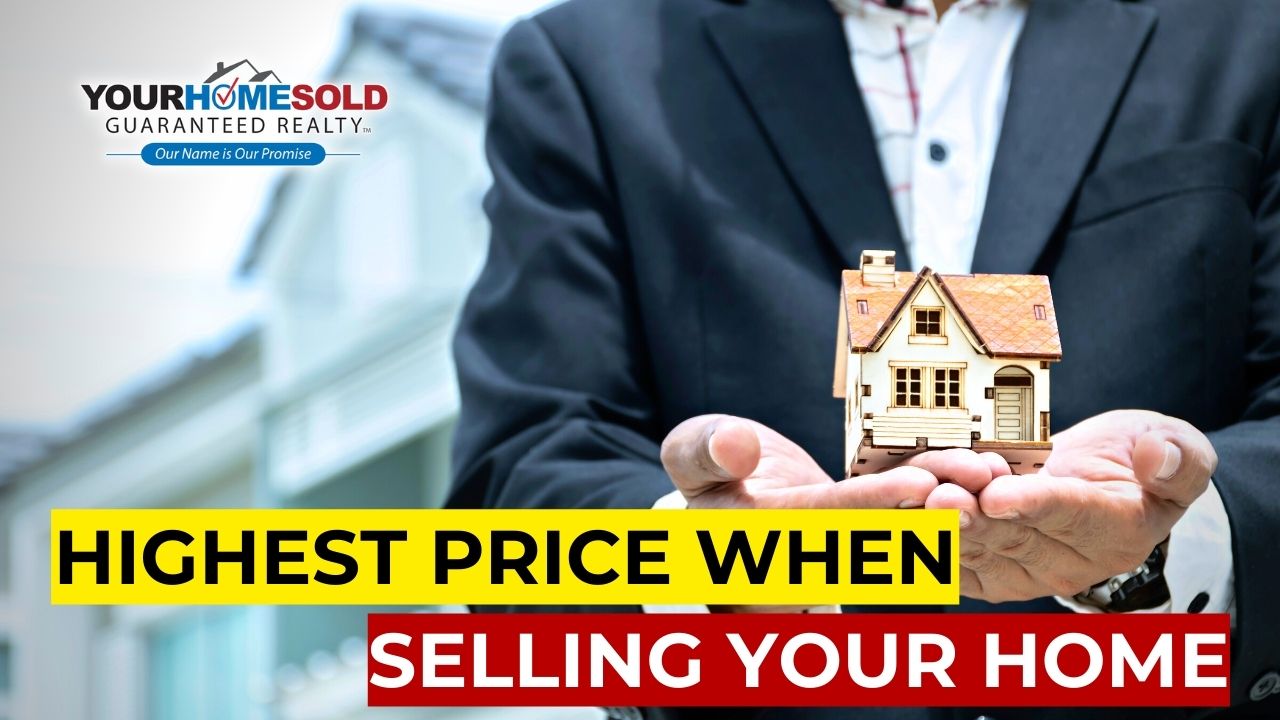 Recognize the rationale behind your property sale. The reason you want to sell will influence how you go about the process. Your willingness to spend money, time, and effort preparing your house to sell will depend on the asking price you choose. Making alternative choices will depend on whether the transaction happens quickly or takes longer to market. Keep the justifications for your selling a secret next.


Keeping the reason you're selling your house private is in both of your and your realtor's best interests during the negotiation process. For instance, if a potential buyer learns that you must act quickly, they might try to make you a low offer since they will assume you are in a hurry to sell. Simply respond that your housing needs have changed if questioned. On the other hand, understanding the motivation of the buyer is to your favor. Do they have to move fast? If so, you might be in a stronger position to bargain.


Additionally, avoid setting a sale deadline. This puts undue strain on the parties involved and is a major negotiation disadvantage. Be a wise seller and provide all your disclosures. If the house has flaws, think about fixing them or telling the purchasers about them in writing. This will assist in avoiding any difficulties during closing and help avert potential lawsuits in the future. During negotiating, control your emotions. Understandably, both you and your potential buyer may be under a lot of stress at this time.


Last but not least, after negotiating, make sure the contract is complete and that all obligations, fees, and terms are specified in the contract of sale. The date the sale was made, the parties involved, the address of the property being sold, the purchase price, the location of the down payment, the date the loan application was approved, the date and location of the closing, the type of deed, any stipulations still to be resolved, and any personal property that is included or excluded from the sale should all be included in it.


To ensure that every I is crossed and every 't' is made, your realtor will give you advice on these matters. You will make better selections the more informed you are. For a free, quick, no-obligation presentation on how they will sell your property quickly and for top price, speak with the real estate agent who provided you with this video. Be sure to enquire about their performance guarantee. Best wishes as you sell your house.
This information report is completely free and comes with no obligation to buy or sale with me. If you or anyone you know is considering making a move simply contact me or pass on my info and I will be happy to share this amazing report.


Your Home Sold at Your Price and In Your Time Frame - GUARANTEED!*
Call, Text or Message Me Direct! And Start Packing! 770-670-0535


Remember, your referrals change lives! We donate a portion of our income on every home sale to help those who need help the most! When you buy or sell with Your Home Sold Guaranteed Realty, Great Worthy Causes Benefit! If you or anyone you know is considering making move in the next little while, give me a call or pass on my contact info. 770-670-0535


Go Serve Big!!!
*Some conditions apply. Contact me for details


To know more about this blog click the link below: