Wednesday, September 7, 2022 / by Chase Lance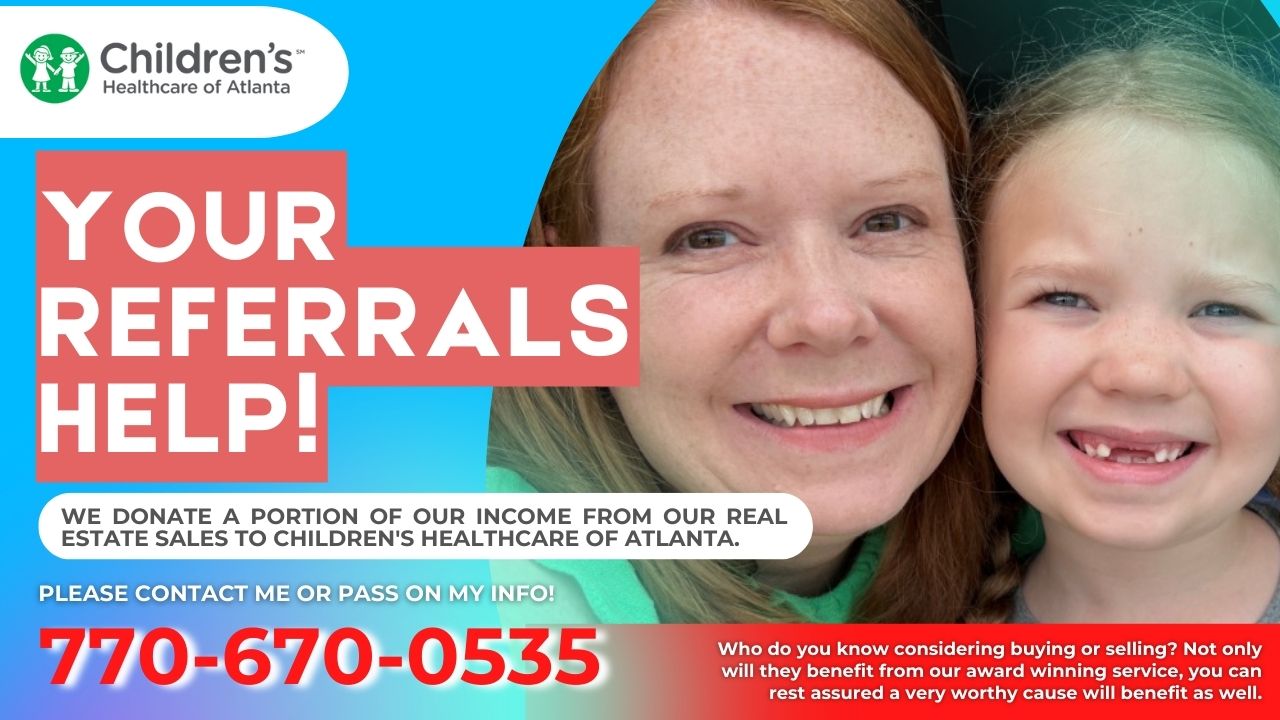 That's what Melissa discovered when Josie vanished from the couch, only to be discovered moments later, face down in her grandparents' swimming pool. Josie's story has a happy ending thanks to a perfect confluence of miracles. Head to www.choa.org/podcasts to hear Melissa's bone-chilling account of what happened that day in our first-ever podcast episode. This Labor Day Weekend, as emergency departments brace for drowning accident victims, remember Josie's story, keep your guard up and visit Children's Healthcare of Atlanta Strong4Life for actionable safety tips for kids of all ages.
We are on a mission to raise $25K for Children's Healthcare of Atlanta this year. Your Referrals HELP! We donate a portion of our income from our real estate sales to Children's Healthcare of Atlanta.


Who do you know considering buying or selling? Not only will they benefit from our award-winning service, but you can also result assured a very worthy cause will benefit as well.


Please contact me or pass on my info! 770-670-0535
Go Serve Big!!!