Wednesday, December 14, 2022 / by Your Home Sold Guaranteed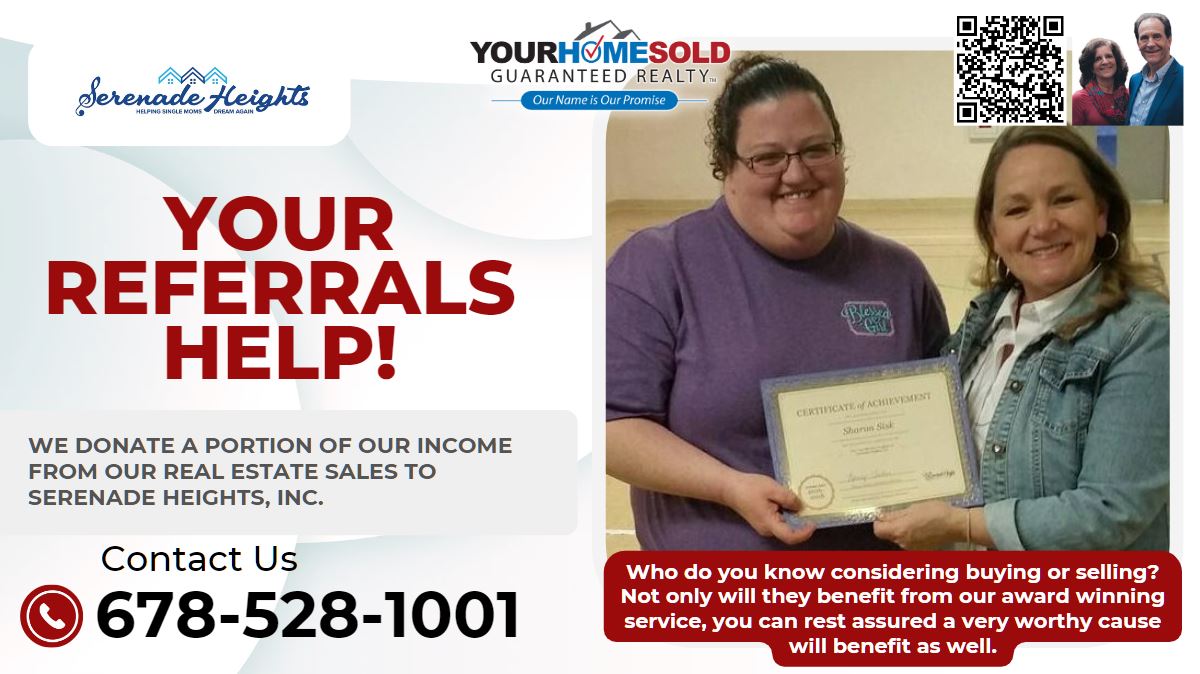 After her husband passed away in 2011, Sharon became a single parent. She moved about a lot, getting into poisonous and destructive relationships. She realized she had to leave after the birth of her fourth son. She first went to a leased mobile home where the mildew sickened them all, then to a hotel, and ultimately became homeless and checked herself into the neighborhood domestic violence shelter.
Up until I learned about Serenade Heights, I had no notion what our next move should be, said Sharon. I prayed a lot before applying. I bawled like a baby as God spoke to me. God was correct, but I was continually filtering out benefits and ignoring Him. I've never been able to pursue the dreams I've always wanted to come true. Serenade Heights has re-instilled confidence in me. I was able to return to school to earn my GED, and now that I'm in college, I'm taking courses to earn an associate's degree in criminal justice.


"Serenade Heights has had a big impact on our lives, not only spiritually, but emotionally as well."


Sharon will complete her two year program at Serenade Heights this February, equipped to finish her degree, manage her finances, set goals, and having learned how to be a better parent…her community of friends has grown through her mentoring team, and her walk with the Lord has been strengthened and she regularly attends a local church. This is what Serenade Heights is all about…helping moms like Sharon…giving her the ability to dream big dreams for their children and herself…and breaking the cycle of poverty and homelessness.
We are on a mission to raise $25K for Serenade Heights, Inc. this year. Your Referrals HELP! We donate a portion of our income from our real estate sales to Serenade Heights, Inc.


Who do you know considering buying or selling? Not only will they benefit from our award-winning service, but you can also result assured a very worthy cause will benefit as well.


Please contact me or pass on my info! 678-528-1001
Go Serve Big!!!