Thursday, December 22, 2022 / by Your Home Sold Guaranteed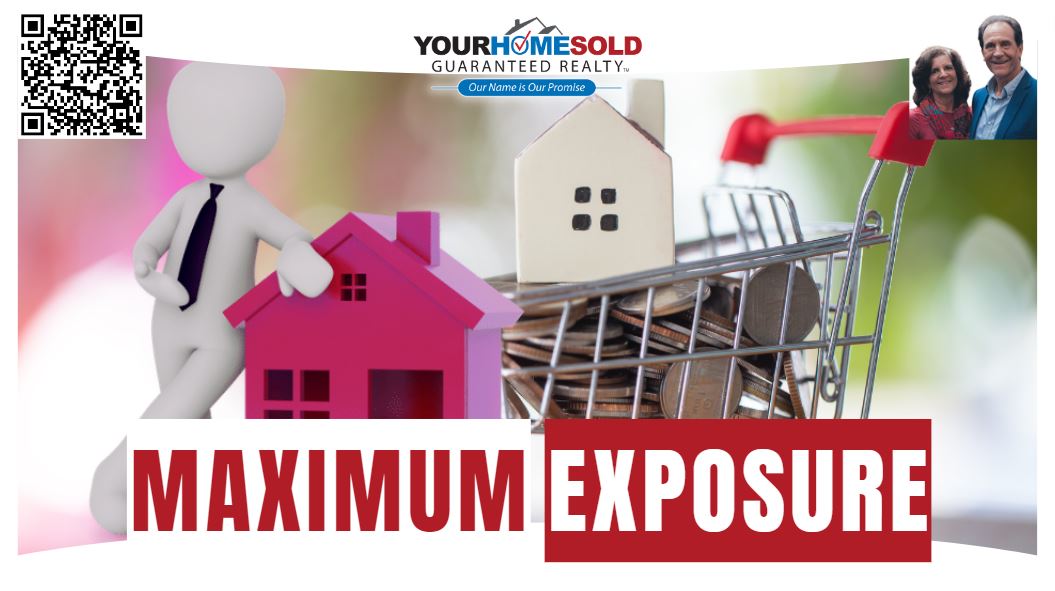 How does our real estate team sell houses, on average, faster, easier, and for more money than the average real estate agent? Optimal Exposure We will list your homes on several websites and social media platforms, so if a potential buyer visits one of those sites or platforms to examine your property, we are immediately alerted.


We respond to interested buyers while they are still in front of the computer or your property, not hours later, when we receive an email, text message, or private message. If they are qualified, that provides you a significant edge in getting that buyer inside your property. In our neighborhood, the typical real estate salesperson barely sells a few houses a year. In the time we have been serving our community, we have sold a lot more.


We have had this success because of our proactive or aggressive approach. There are no magic tricks. There is however, a team of professionals, people that are highly trained and highly motivated. With our team approach, we have more time and we have more resources to market and sell your property using our exclusive systems. The typical real estate agent working all by themselves will never be able to do what we can to sell your home.


That gives you and us an unfair advantage, and in this market that's what we need. If you have any questions about your home sale, the marketplace, and all things real estate, contact our team using the contact information on this page and start packing.
This information report is completely free and comes with no obligation to buy or sale with me. If you or anyone you know is considering making a move simply contact me or pass on my info and I will be happy to share this amazing report.


Your Home Sold at Your Price and In Your Time Frame - GUARANTEED!*
Call, Text or Message Me Direct! And Start Packing! 678-528-1001


Remember, your referrals change lives! We donate a portion of our income on every home sale to help those who need help the most! When you buy or sell with Your Home Sold Guaranteed Realty, Great Worthy Causes Benefit! If you or anyone you know is considering making move in the next little while, give me a call or pass on my contact info. 678-528-1001


Go Serve Big!!!
*Some conditions apply. Contact me for details


To know more about this blog click the link below: