Thursday, October 6, 2022 / by Your Home Sold Guaranteed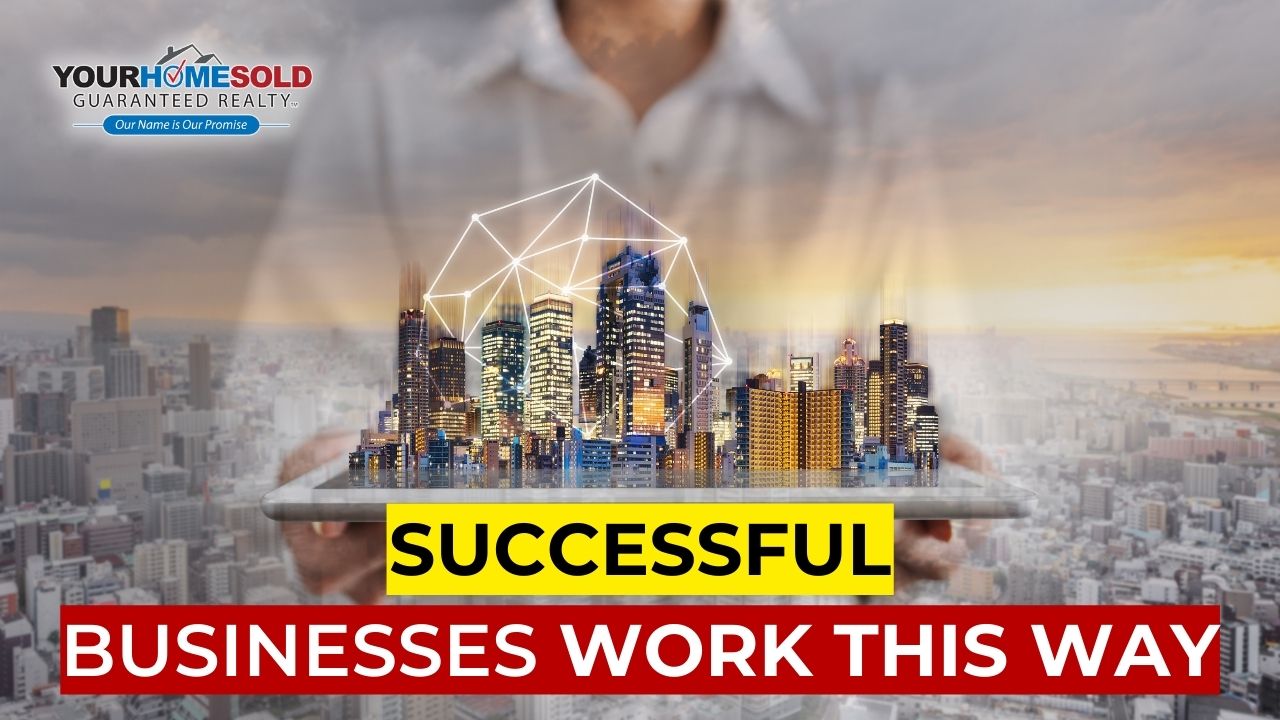 Who employs us to market their house? Here is a broad list of who hires us the most often and why. We are employed by CEOs, executives, and business owners. Why? They work as a team in their enterprises. They are aware of and grateful for our team structure. These people are used to assembling teams of individuals who specialize in various areas, and they are aware that this is the most effective way to handle challenging circumstances. They know from personal experience that no one person can be brilliant at everything, therefore they would rather not have one person try to juggle all the balls and wear all the hats.


We are employed by business owners who are marketing- and sales-focused. Why? Well, they rapidly grasp the superiority of our well developed strategy for swiftly and profitably selling houses. They have the training and experience necessary to comprehend the effectiveness of the multi-media, multi-step method we have developed. They value the respect shown to our marketing strategy by neighborhood real estate brokers. They can easily observe how our team uses our special methods and technology to do many tasks at once in order to sell their property. Nurses, hospital managers, and doctors all employ us. They understand the advantages of a team approach quite well, just as the CEOs, as you can see. They always operate in this manner.


Additionally, extremely busy couples engage us for these reasons. This is so that their involvement and hassle are reduced in the marketing and sales of properties under our system. For instance, the length of time their home is accessible to the public is reduced when our Tour of Homes program is used in place of regular open houses. The amount of people who wander in and out of the house without having any true interest in it or the financial means to acquire it right away is decreased by our pre-selection and qualification process. We are employed by non-real estate professionals and investors.


Most successful people have become experts in what they do, in their occupation, profession or business. They have not had the time or inclination to also become experts in finance, investments or real estate law. They do not want a rookie or a part time dabbler handling one of the most significant financial transactions of their lives. They want someone supervising every aspect of the sale of their home, is a leading authority and globally recognized expert, with many years of successful experience. In short, they want the best person they can get. And we're happy to say that people who do not have time for do over's hire us. It's because we tend to attract the clients who want it done right the first time.


That's because we sell the homes we list, compared to average agents. If you hire the wrong agent, weeks or even months can go by without your home being sold. You will have to get rid of that agent and start all over again. With a new agent, many sellers go through three real estate agents before getting their home finally sol and then they tend to compromise their price severely. The homeowner who's determined to get it right, the first time, compares our track record to others and makes the obvious choice. Call now at the telephone number provided. If you are not quite ready to talk to us, get a free special report that details this exclusive program.
This information report is completely free and comes with no obligation to buy or sale with me. If you or anyone you know is considering making a move simply contact me or pass on my info and I will be happy to share this amazing report.


Your Home Sold at Your Price and In Your Time Frame - GUARANTEED!*
Call, Text or Message Me Direct! And Start Packing! 770-670-0535


Remember, your referrals change lives! We donate a portion of our income on every home sale to help those who need help the most! When you buy or sell with Your Home Sold Guaranteed Realty, Great Worthy Causes Benefit! If you or anyone you know is considering making move in the next little while, give me a call or pass on my contact info. 770-670-0535


Go Serve Big!!!
*Some conditions apply. Contact me for details


To know more about this blog click the link below: