Wednesday, November 16, 2022 / by Chase Lance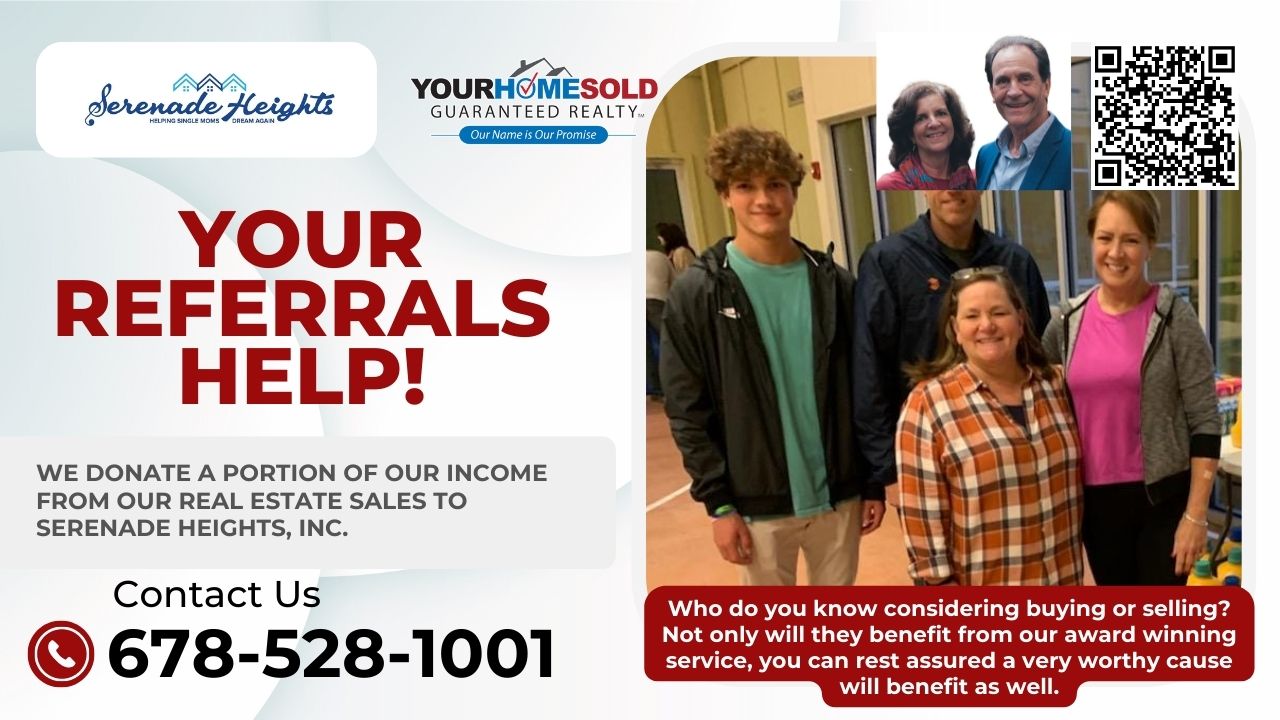 This past Thursday was our last Fall Workshop for Single Moms, and it had the most attendance we've ever had and was undoubtedly the finest! Proud of Amber Jones for speaking, appreciative of the Ramos family for preparing our delectable meal, and even thankful for the kind groups from Serv, Goshen, Rev's Bible study group, and even a fantasy football league group that gave the moms cleaning supplies, personal care items, and a Kroger gift card! There are so many reasons to be grateful! We are appreciative of each volunteer, speaker, nanny, and caterer that supported our family in 2022! We are grateful for Woodstock Community Church and Jimmy Wolfe. We are fortunate! energized for our resumption in January 2023!
We are on a mission to raise $25K for Serenade Heights, Inc. this year. Your Referrals HELP! We donate a portion of our income from our real estate sales to Serenade Heights, Inc.


Who do you know considering buying or selling? Not only will they benefit from our award-winning service, but you can also result assured a very worthy cause will benefit as well.


Please contact me or pass on my info! 678-528-1001
Go Serve Big!!!