Thursday, October 20, 2022 / by Your Home Sold Guaranteed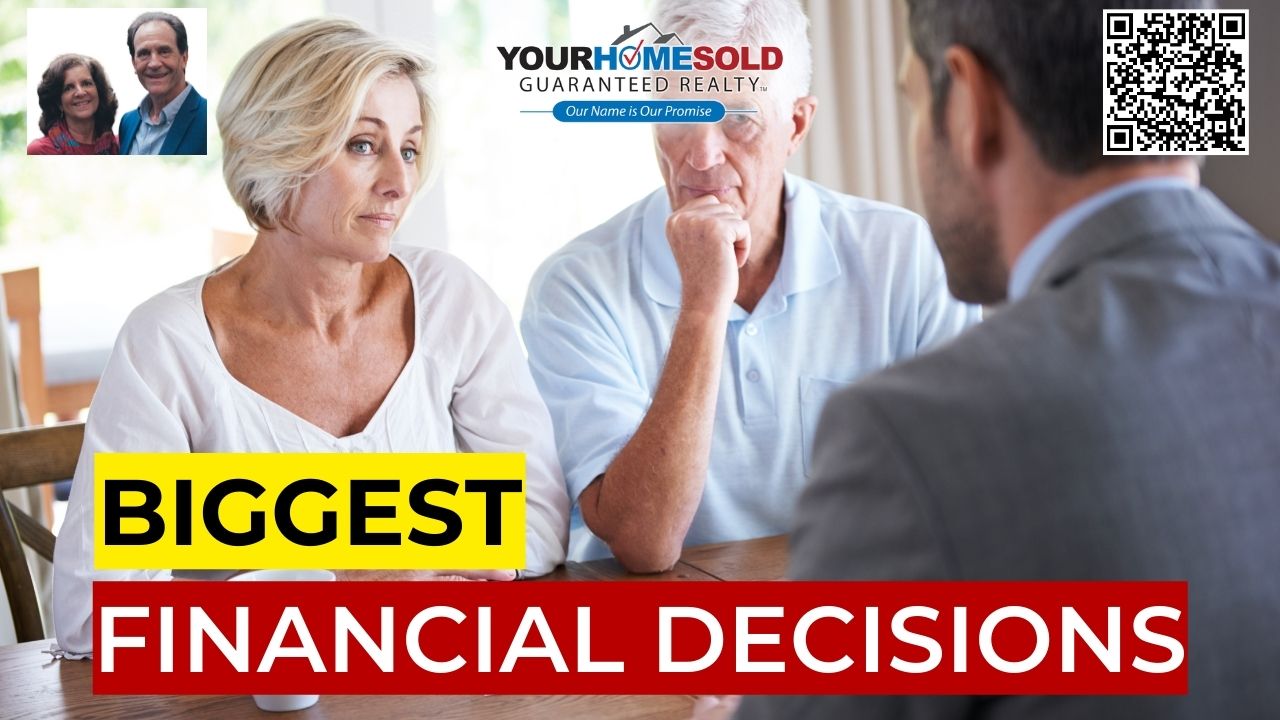 Want to discover the value of your house fast, correctly, and without any hassle? Are you considering selling your house? One of the most crucial financial decisions you will make is determining at what price to offer your property, likely your greatest asset, whether you are just thinking about selling or have been thinking about selling for some time and are getting ready to sell. Depending on how a buyer learns about your house, the price is frequently the first thing they notice and their initial opinion of it.


Even before the first viewing, many houses are rejected by eligible purchasers because they are not priced correctly. Making a strong first impression is essential if you want to sell your house for the highest possible price. Pricing your house too cheap puts money on the table, which is also risky. It's not easy to price products effectively, so you shouldn't take it lightly. Finding out how much your home is worth is crucial knowledge to have before selling it, so do your homework and ask questions. By entering your address and a brief description of your house, you may now obtain a free online home evaluation without leaving your computer or other device.


Utilizing the complete database of houses purchased, listed, and sold in our region, our proprietary software system will do a detailed market study. We'll examine how your property stacks up against comparable properties, and using the most recent market data, you'll be able to estimate how much your home would fetch if you wanted to list it right now. Selling your house carries no fees or commitments. Please fill out the following information to receive your free online home evaluation and see how much your property may sell for to maximize your financial gain. This is a great service.


And if you are farther along in the house selling process and would want to talk about the sale of your home and have your property exposed to our vast network of pre-qualified ready to act buyers, call us at the number given you may start right away.
This information report is completely free and comes with no obligation to buy or sale with me. If you or anyone you know is considering making a move simply contact me or pass on my info and I will be happy to share this amazing report.


Your Home Sold at Your Price and In Your Time Frame - GUARANTEED!*
Call, Text or Message Me Direct! And Start Packing! 678-528-1001


Remember, your referrals change lives! We donate a portion of our income on every home sale to help those who need help the most! When you buy or sell with Your Home Sold Guaranteed Realty, Great Worthy Causes Benefit! If you or anyone you know is considering making move in the next little while, give me a call or pass on my contact info. 678-528-1001


Go Serve Big!!!
*Some conditions apply. Contact me for details


To know more about this blog click the link below: