Wednesday, December 7, 2022 / by Your Home Sold Guaranteed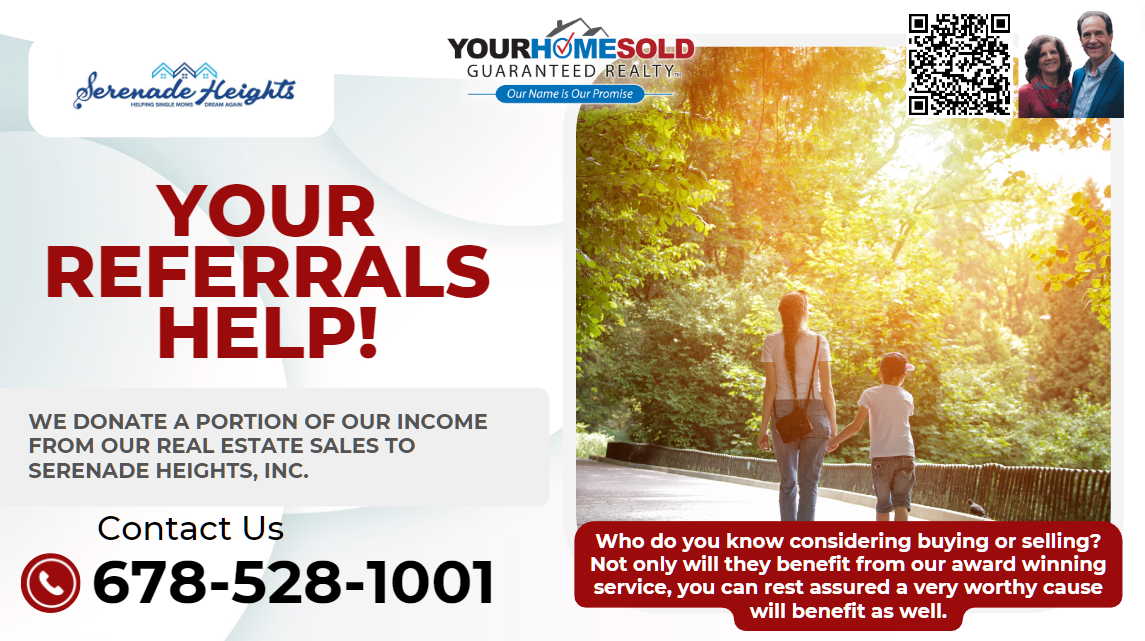 Do you know a mother by herself?


We genuinely think that everyone is familiar with a single mother.


Many of you in our community strongly believe that life, as granted by God, matters. If we support life, we should also support single mothers.


What better way to demonstrate that strong conviction than by accompanying a single parent on her daily walk? It could last a short while or forever.


How we treat the fatherless, the orphan, the widow, and the least of these must show that we are living as followers of Jesus. Jesus said that serving others is serving Him.


That is now something to invest in!


Pray and make plans to help a single mom in your life this season, or join us in supporting the mother-led families in our neighborhood by partnering with us!
We are on a mission to raise $25K for Serenade Heights, Inc. this year. Your Referrals HELP! We donate a portion of our income from our real estate sales to Serenade Heights, Inc.


Who do you know considering buying or selling? Not only will they benefit from our award-winning service, but you can also result assured a very worthy cause will benefit as well.


Please contact me or pass on my info! 678-528-1001
Go Serve Big!!!