Wednesday, August 3, 2022 / by Your Home Sold Guaranteed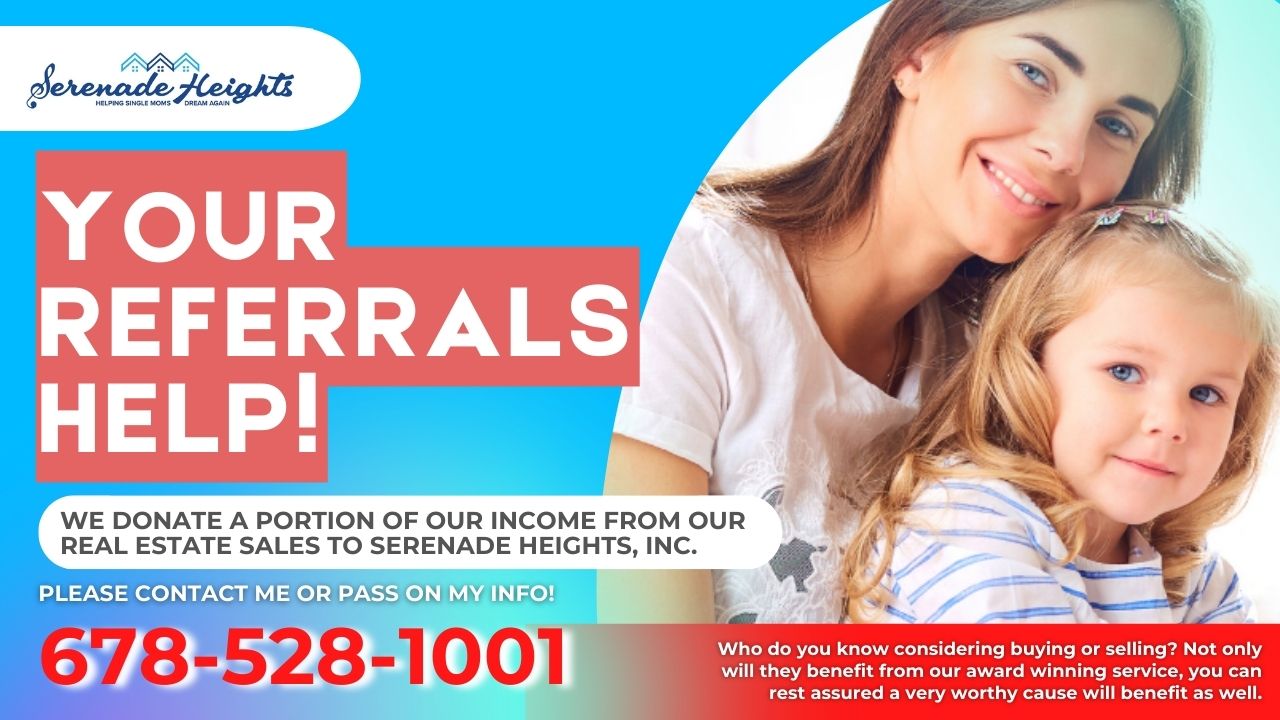 We have created a safe, God-centered home where single women and their children can recover, grow, and resume dreaming. Our goal is to assist single moms and their children in rebuilding a successful life that includes achieving financial independence, educational and career goals, and spiritual growth. We do this by providing transitional housing. We seek to rebuild, renew, and refresh these families with the aid of Jesus Christ, giving Him honor in the process.
We are on a mission to raise $25K for Serenade Heights, Inc. this year. Your Referrals HELP! We donate a portion of our income from our real estate sales to Serenade Heights, Inc.


Who do you know considering buying or selling? Not only will they benefit from our award-winning service, but you can also result assured a very worthy cause will benefit as well.


Please contact me or pass on my info! 678-528-1001
Go Serve Big!!!