Wednesday, October 5, 2022 / by Your Home Sold Guaranteed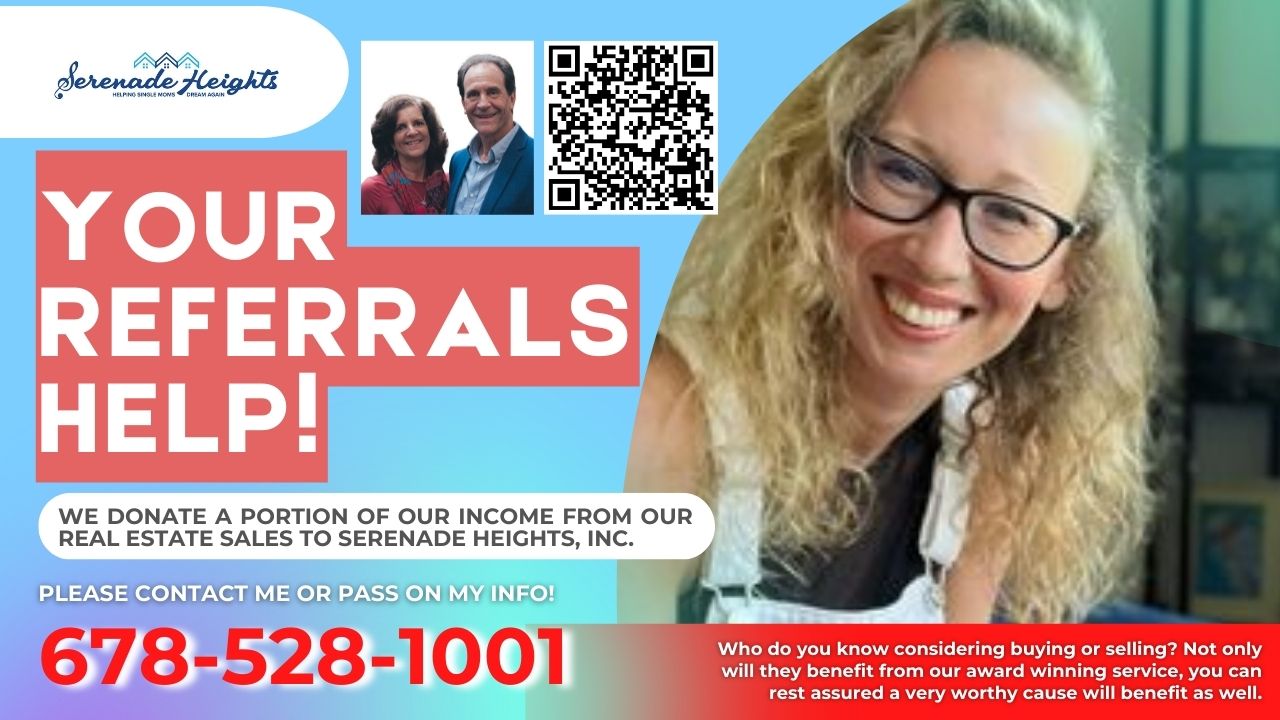 Our next workshop for single moms is on Thursday evening. Life coach Paige Bowman will speak on "Taking Care of YOU," with the theme "If You Aren't Taking Care of You, Who Will?" who will then be in charge of your family, mom? Come discover how to be kind and compassionate to yourself! Free supper is served at 6, followed by a class and childcare from 6:30 to 7:45! Wonderful Giveaways too!!! @Woodstock Community Church, located at 237 Rope Mill Road! You may register online at www.serenadeheights.org/events or by sending an email to info@serenadeheights.com.


Please let us know if you require childcare as well.
WE HOPE TO SEE YOU THERE!
We are on a mission to raise $25K for Serenade Heights, Inc. this year. Your Referrals HELP! We donate a portion of our income from our real estate sales to Serenade Heights, Inc.


Who do you know considering buying or selling? Not only will they benefit from our award-winning service, but you can also result assured a very worthy cause will benefit as well.


Please contact me or pass on my info! 678-528-1001
Go Serve Big!!!