Thursday, September 8, 2022 / by Your Home Sold Guaranteed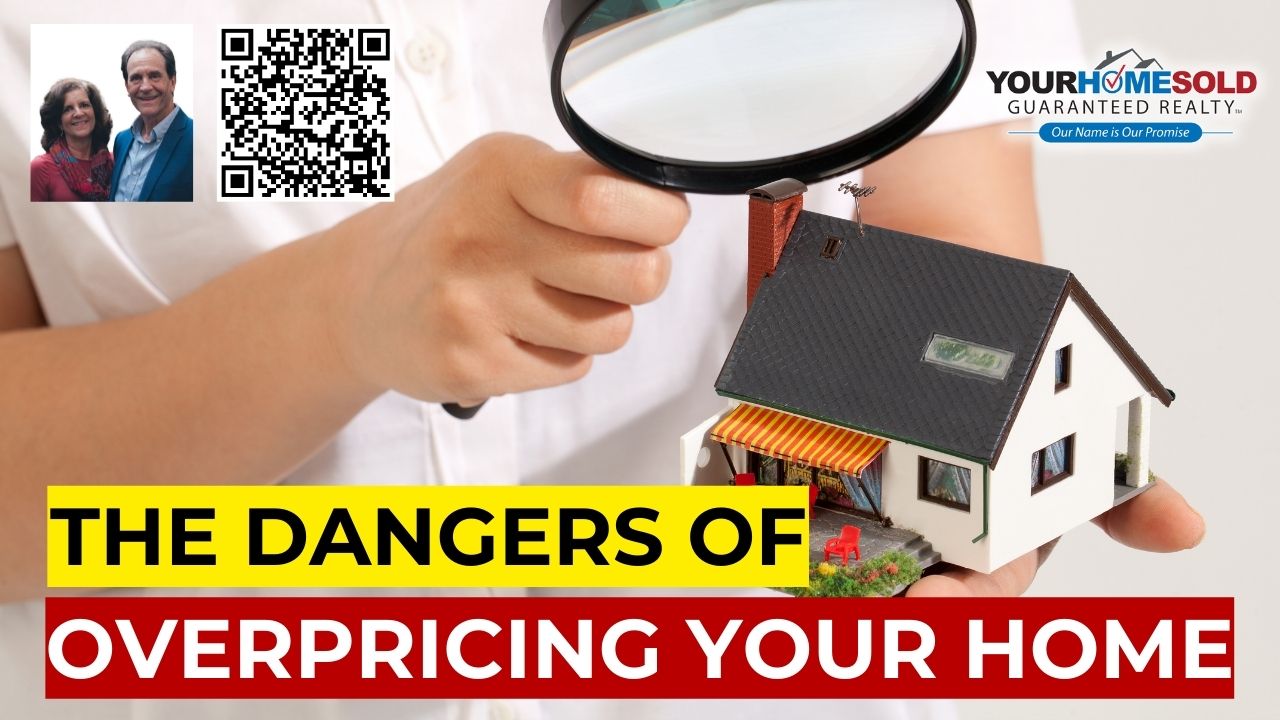 One of the most aggravating concerns for house sellers is that their home does not sell. Let's look at the risks of overpricing your home. When looking for a home, most buyers will set a maximum price range. If the value of your home is within that range, the buyers will see it and you will have an opportunity to sell it to them. When you price it over this range, the right purchasers will not see it, and your home will be almost invisible to those who can afford it. When a house is first put on the market, the best offers on a house for sale usually arise during this time.


As a result, it's critical to have your home priced correctly right away. Consecutive price drops harm the home's saleability. Homeowners make the mistake of thinking that they should try to sell their home at a higher price at first, thinking that they can always lower it later. When the house does not sell, the price is gradually reduced until it approaches market value. You'd think the property would sell by now, but purchasers are questioning, "How long has this house been on the market?"


When people discover that it has been on for an extended period of time, they suspect that something is wrong with it and question if the sellers have yet reached their bottom price. The house eventually sells, but for substantially less than market value. What do you think would have occurred if your house had been priced appropriately from the beginning?


A realtor who is trained in cutting-edge marketing, who uses the internet and hotlines to attract qualified ready-to-act buyers, who has consumer programs that make the home search easier and more enjoyable for both you, the seller, and the buyer, and who has a proven track record of selling homes quickly and for top dollar, is your best choice for selling your home. Remember that your realtor is here to assist you, and that it is a collaborative effort. Thank you, and best wishes on the selling of your house.
This information report is completely free and comes with no obligation to buy or sale with me. If you or anyone you know is considering making a move simply contact me or pass on my info and I will be happy to share this amazing report.


Your Home Sold at Your Price and In Your Time Frame - GUARANTEED!*
Call, Text or Message Me Direct! And Start Packing! 678-528-1001


Remember, your referrals change lives! We donate a portion of our income on every home sale to help those who need help the most! When you buy or sell with Your Home Sold Guaranteed Realty, Great Worthy Causes Benefit! If you or anyone you know is considering making move in the next little while, give me a call or pass on my contact info. 678-528-1001


Go Serve Big!!!
*Some conditions apply. Contact me for details


To know more about this blog click the link below: