Wednesday, June 22, 2022 / by Chase Lance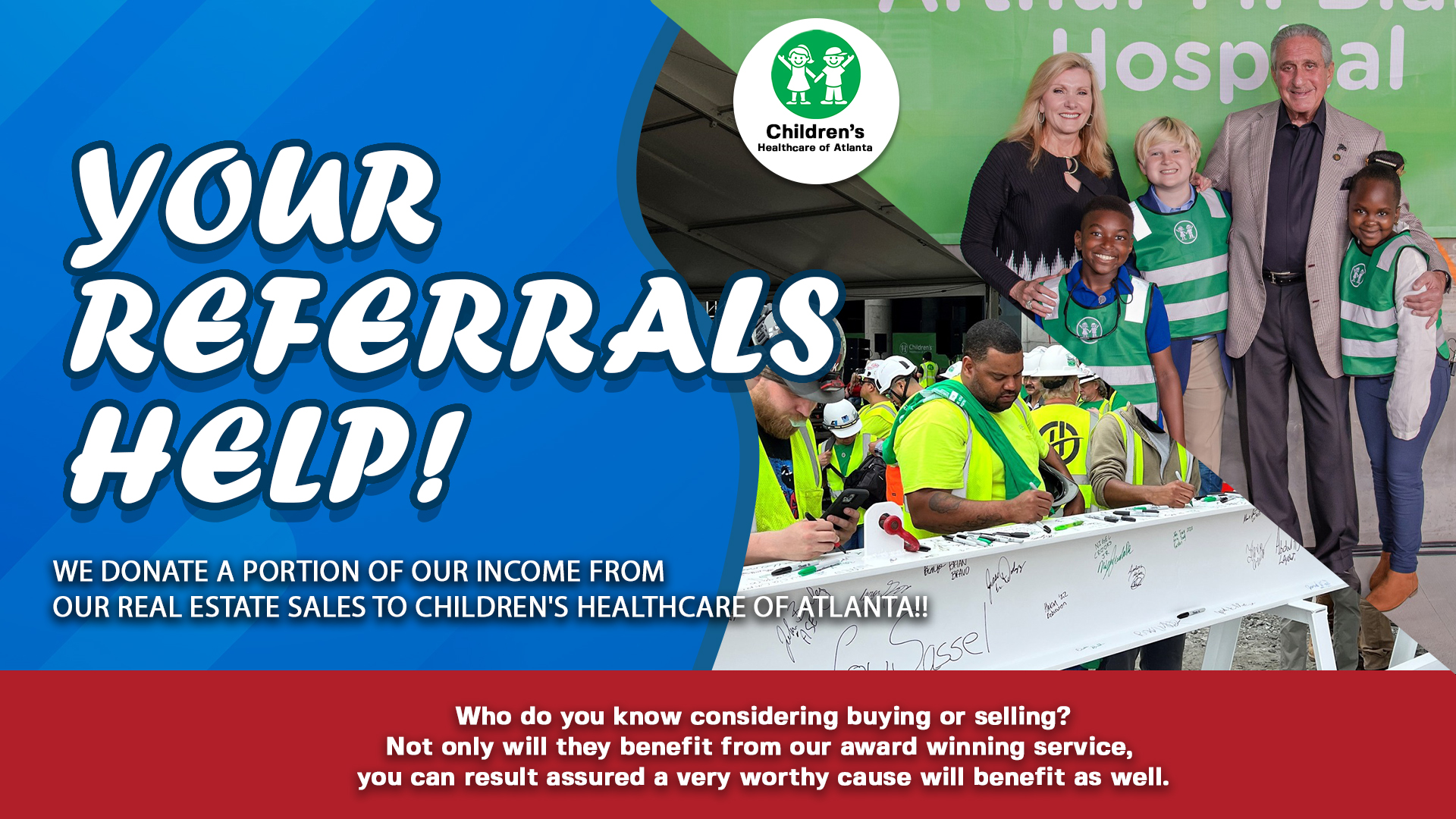 We've reached the top! Arthur M. Blank Hospital—slated to open in 2025—reached its highest point during today's topping out ceremony, where we recognized our dedicated construction workers. The new hospital is more than a building—it is a symbol of hope and purpose for our patients, families, employees and community

Children's Healthcare of Atlanta work together to provide the best possible care to the kids we serve. We also take care of each other. Children's offers a variety of resources and programs to support employees professionally and personally, which is one of the many reasons we have been recognized as a Fortune 100 Best Place to Work, a Best Place for Working Mothers, and as a top employer for diversity and millennials.

We are on a mission to raise $25K for Children's Healthcare of Atlanta this year! Your Referrals HELP! We donate a portion of our income from our Real Estate Sales to Children's Healthcare of Atlanta!
Go Serve Big!!!