Thursday, June 23, 2022 / by Your Home Sold Guaranteed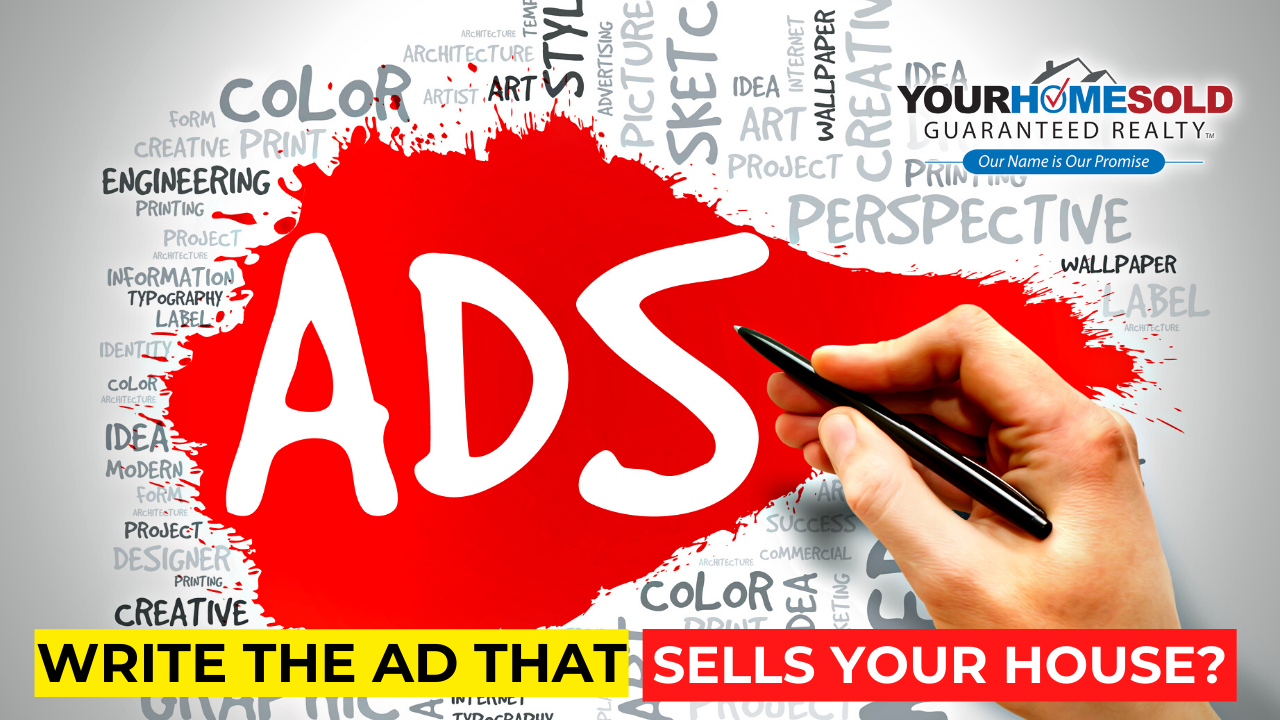 Who will pen the advertisement that sells your house? Many house sellers pay very little attention to this query. A exclusive group of real estate agents with access to the best real estate copywriters includes our staff. We pay for the right to use targeted ads that provide thousands of eligible buyer leads each month. purchasers looking for a house identical to yours. In order to sell homes just like yours and to present properties in the best light possible, we also invest many hours each month studying how to write particular commercials and other marketing materials.


A difference of $20,000 can be made by the word choice in an advertisement. Words have power. We have produced countless real estate advertisements. Additionally, a tiny minority of agents globally have exclusive access rights to cutting-edge software that allows them to develop advertisements and other materials that showcase properties as effectively as possible. Every advertisement, flyer, and website for every property, including yours, are personally written by or approved by our team leader.


Take this straightforward illustration of a backyard with mountain views. Not even a word, just one letter can make a big difference. In addition, there are more than 200 terms that can be used to describe mountain views. Stunning mountain views, secluded mountain views, and calm mountain views, for instance. Different descriptors draw in different kinds of purchasers willing to pay various rates. Our track record demonstrates that there is a science behind this that we have refined.


Companies willfully and joyfully spend large sums of money to hire ad copywriters to produce advertisements that generate demand for their goods or services. Home sellers can have the same amount of professional experience working for them as you do. We are aware of the science underlying advertising and marketing. the technology that could increase demand for your house. Your home sells more quickly and for more money by increasing demand. There is a distinction between simply selling your house and selling it well. Put our house selling experts to work for you if you're serious about receiving the most money possible from the sale of your property. Make a call to us now and begin packing.
This information report is completely free and comes with no obligation to buy or sale with me. If you or anyone you know is considering making a move simply contact me or pass on my info and I will be happy to share this amazing report.


Your Home Sold at Your Price and In Your Time Frame - GUARANTEED!*
Call, Text or Message Me Direct! And Start Packing! 770-670-0535


Remember, your referrals change lives! We donate a portion of our income on every home sale to help those who need help the most! When you buy or sell with Your Home Sold Guaranteed Realty, Great Worthy Causes Benefit! If you or anyone you know is considering making move in the next little while, give me a call or pass on my contact info. 770-670-0535


Go Serve Big!!!
*Some conditions apply. Contact me for details


To know more about this blog click the link below: