Wednesday, October 26, 2022 / by Chase Lance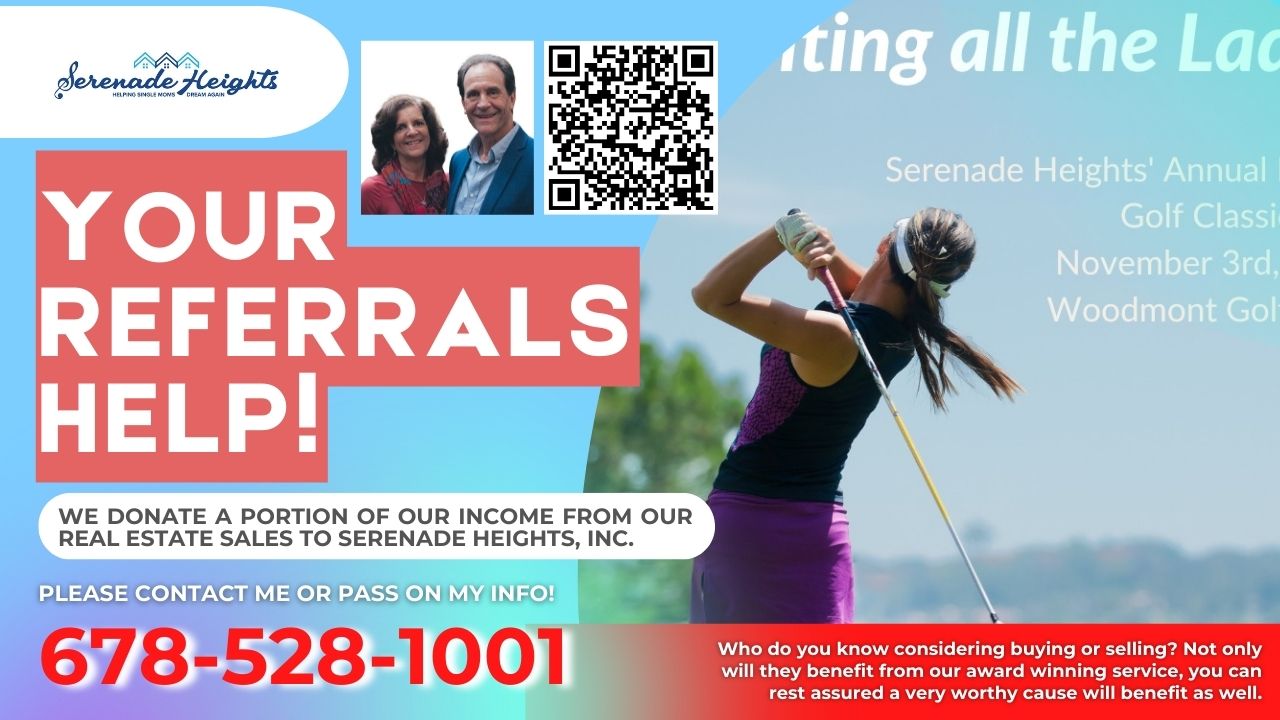 Unable to attend in person? Make your contribution a hole in one even now!


We all face growing costs, don't we?


In a certain sense, our human tendency is to get anxious, to retreat, and to stop investing because—what if? As we purposefully live our lives and serve Jesus and others, wisdom is crucial.


Imagine for a moment the single mother in your area who is struggling to make ends meet due to the escalating costs. She is exhausted, yet she is not by alone. Hope exists.


Serenade Heights stands alongside single mothers to support them as they raise their families through practical love and service. Our yearly Hope Fore Moms Golf Classic is one method we raise money to support the chance to help them. This day gives us the chance to raise money and awareness for the daily hardships they experience despite our eyes being shut.
We are on a mission to raise $25K for Serenade Heights, Inc. this year. Your Referrals HELP! We donate a portion of our income from our real estate sales to Serenade Heights, Inc.


Who do you know considering buying or selling? Not only will they benefit from our award-winning service, but you can also result assured a very worthy cause will benefit as well.


Please contact me or pass on my info! 678-528-1001
Go Serve Big!!!